Cubic, Kratos Secure Air Force Contracts
Monday, December 29, 2014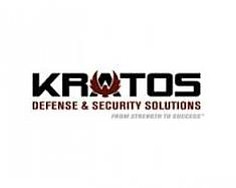 The U.S. Air Force announced contracts for two San Diego companies on Dec. 29. Under the deals, Cubic Corp. will work stateside to support air force training in Saudi Arabia, while Kratos Defense & Security Solutions Inc. will concentrate on satellite communications work in Colorado.
Kratos Technology & Training Solutions received an $18.5 million contract modification to produce and sustain a satellite command and control system. Specifically, Kratos (Nasdaq: KTOS) will upgrade and implement a data link interface between the space operations centers at Schriever Air Force Base in Colorado Springs and the Vandenberg back-up space operations center. The system will support the Wideband Global Satcom system. Kratos will perform the work in Colorado Springs and wrap up work by mid-2018. The Space and Missile Systems Center at Los Angeles Air Force Base awarded the contract.
Cubic Defense Applications received a $15.2 million fixed-price contract for work on hardware and software for the Royal Saudi Air Force P5 combat training system. Cubic (NYSE: CUB) will also provide logistics support. Work will be performed in San Diego and Fort Walton Beach, Fla., and is expected to wrap up by October 2017. The Air Force Life Cycle Management Center at Eglin Air Force Base, Fla., coordinated the foreign military sale.