General Atomics Affiliate Awarded $375.2 Million Contract
Tuesday, December 23, 2014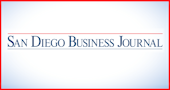 The U.S. Air Force said on Dec. 23 that it awarded General Atomics Aeronautical Systems Inc. a $375.2 million contract for logistical support for its unmanned Predator and Reaper aircraft. Work will be performed in Poway and extend through the end of 2015.
The deal calls for privately held GA-ASI to manage the program and offer logistics support, configuration management, technical manual and software maintenance, contractor field service representative support, inventory control point management, flight operations support, depot repair and depot field maintenance. The Air Force Life Cycle Management Center of Robbins Air Force Base, Ga. awarded the deal.
The secretary of defense chose the Air Force as the service to fly the Predator in 1996. The system reached initial operating capability in 2005. A larger version, named Reaper, reached initial operating capability two years later. Both are flown by pilots on the ground, frequently thousands of miles away. The Predator series of aircraft reached a milestone of 3 million flight hours in October.
General Atomics Aeronautical Systems Inc., an affiliate of General Atomics, builds the aircraft in Poway.