Carlsbad Approves Lease for Grand Pacific's Expansion Plans
Friday, December 19, 2014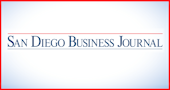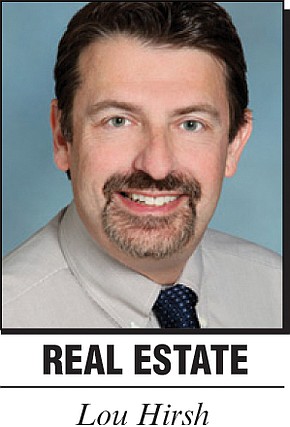 After more than a year of discussion and debate, the city of Carlsbad has a plan in place to convert a small piece of city-owned land into an expansion site for a hotel owned and operated by locally based Grand Pacific Resorts.
The Carlsbad City Council recently approved a ground lease agreement clearing the way for a 150-room expansion of the 250-room Sheraton Carlsbad Resort & Spa on property adjacent to the municipal golf course.
City officials said Grand Pacific Resorts will pay the city $159,965 a year to lease the 3.15-acre property, with payments to total more than $15 million through the first 55 years of a 65-year lease. The lease agreement also includes two 10-year extension options.
Grand Pacific Resorts plans to build 71 hotel rooms on the western portion of the property, combining them with 129 existing rooms at the Sheraton. Those 200 rooms, along with an existing conference center, restaurant and lobby area, will be rebranded as a Westin hotel.
The remaining 121 existing rooms at the Sheraton will be augmented by construction of a new building consisting of 79 hotel rooms, a new lobby and related amenities, which will continue to be branded and operated as a 200-room Sheraton hotel.
The site was once eyed by Legoland California Resort as the location for a planned second hotel, with 90 rooms, to serve the nearby amusement park. The City Council last year opted to pursue a competing proposal by Grand Pacific Resorts, setting aside an advisory committee's recommendation favoring the Legoland plan.
Legoland officials have since said they are scouting other sites in the vicinity, to follow up on the 250-room hotel that opened last year at the park.
Under terms of its lease with the city, Grand Pacific has up to 36 months to complete environmental reviews and obtain building permits, and will then have 18 months to complete the Westin hotel. The lease allows for a potential future second phase in which Grand Pacific could develop either a minimum of 32 timeshare units or 32 additional Westin hotel rooms.
The property being leased was originally part of the city-owned golf course development known as The Crossings at Carlsbad, completed in 2007, and prior plans called for selling the excess parcel.
"When we crunched the numbers, we found that a long-term lease had the potential to generate a steady stream of new revenue to the city that would be far greater than what we could get from a one-time sale," said Carlsbad Assistant City Manager Gary Barberio.
• • •
Signs of the Times – Old and New: Several San Diego communities — such as North Park, Hillcrest, Little Italy and the Gaslamp Quarter — welcome visitors with prominent arch-like neighborhood signs over their main thoroughfares. The nonprofit East Village Association Inc. wants one of those to adorn downtown's largest neighborhood, but with an eye-catching design that looks more like something out of a futuristic sci-fi movie.
The association, which oversees the local business improvement district, and business operators are in the process of raising the funds — up to $500,000 — needed to construct a sign that consists in one concept of a large metallic ring with East Village stamped on it in bold letters, with the ring suspended between two poles via thin cables. The circular structure would be lit up and highlighted by special LED lighting, with a visual effect similar to that of a laser light show.
While the look is high-tech, one fund-raising mechanism is decidedly retro. Various business venues are selling a $40 board game called "East Village-opoly," patterned on the popular "Monopoly" game by Parker Bros. No Baltic Avenue or Park Place here — the sponsored board squares tout things such as local bars and restaurants, Petco Park and the San Diego trolley — and the seven pewter game tokens include mini replicas of a baseball glove, a laptop computer , the MTS clock tower and the Central Library dome, though there is also a dog.
Organizers said recently that they are about 20 percent of the way toward raising the target dollar figure for a sign that would be put up on Market Street at 10th Avenue. Any sign design or construction will eventually require city approval.
• • •
Retail and Restaurant Openings: Steinway Piano Gallery of San Diego recently opened at the Westfield UTC mall in San Diego, with owner Dennis James relocating the business after 23 years in San Marcos. The Steinway store is a division of James' Ontario-based SoCal Pianos, which also has stores in Ontario and Palm Desert.
Operators of organic "superfoods" café Beaming of Del Mar recently opened a new location in Brentwood, with a Santa Monica opening to take place before year's end and a West Hollywood debut set for early 2015.
In La Jolla, locally based Regents Pizzeria recently opened a 4,100-square foot restaurant at 4150 Regents Park Row, Suite 170, following a $1.5 million renovation of the space adjacent to the company's former building.
Millbrae-based CREAM, which has nine stores around the state serving up custom-made ice cream sandwiches, has a late January opening set for its first San Diego store, at 5157 College Ave., Suite B, with one other local store in development and 11 more set to debut in the next few years.
The first San Diego location of CREAM will be operated by franchisees Sam Malas and Abdul Malas. Operators said the restaurant's acronym stands for "cookies rule everything around me," with customers ordering sandwiches from a menu of 20 ice cream flavors, 20 cookie flavors and 24 toppings.
Send commercial real estate and development news of general local interest to Lou Hirsh via email at lhirsh@sdbj.com. He can be reached at 858-277-8904.