AMN Healthcare to Acquire 3 Brands From OGH LLC
Thursday, December 18, 2014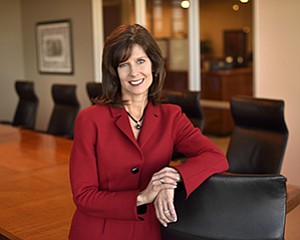 AMN Healthcare Services Inc., a San Diego-based health care staffing company, announced an agreement to acquire Onward Healthcare, Locum Leaders and Medefis from OGH LLC for $82.5 million.
The acquisition is expected to be accretive to AMN's earnings in 2015, and will be funded out of cash on hand and borrowings under AMN's (NYSE: AHS) existing revolving credit facility.
OGH is a health care and technology workforce solutions holding company, and includes Onward Healthcare, a premier national nurse and allied health care staffing firm; Locum Leaders, a temporary staffing company; and Medefis, a software-as-a-service vendor management system for health care facilities.
The 2014 projected consolidated revenue for the three companies is $112 million, with approximately $10 million in earnings before interest, tax, depreciation and amortization, according to a recent press release.
"This acquisition will enable us to increase the fill rates of our clients' critical staffing needs," said Susan Salka, president and chief executive officer of AMN Healthcare. "As a combined company, we are immediately growing our talent pool of quality clinicians and physicians and adding experienced sales and service team members."
"At the same time, we are further enhancing our workforce solutions offering with the addition of Medefis, a differentiated and highly regarded Vender Management System technology that provides health care facilities with another vendor-neutral option to streamline the management of their contingent labor," she added.
The acquisition, subject to regulatory approvals and customary closing conditions, is expected to close by mid January 2015. OGH is majority owned by Welsh, Carson, Anderson & Stowe, a private equity firm. Robert W. Baird served as the exclusive financial advisor to OGH on this transaction.