Red O Restaurant to Replace Donovan's at UTC Office Campus
Tuesday, December 16, 2014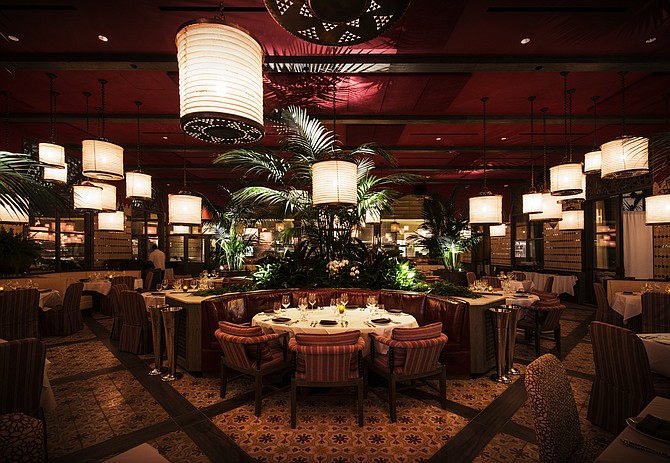 Red O, an upscale restaurant with Mexican-style cuisine led by celebrity chef Rick Bayless, plans a 2016 opening at Irvine Company's The Plaza office campus in University Towne Center.
Irvine Co. spokesman Michael Lyster said the restaurant will replace Donovan's, which will be open at The Plaza through Jan. 3 and is relocating to Prospect Street in La Jolla in early 2015.
Lyster said Irvine Co. will be constructing an 8,300-square-foot restaurant building with a 2,000-square-foot dining patio, with work to start in early 2015 at the campus off La Jolla Village Drive.
The space will house the fourth location of Red O, an acclaimed restaurant with current locations in Los Angeles and Newport Beach and a third set to open in Santa Monica in 2015. Irvine Co. officials said Red O has been among the strongest-performing restaurants since its 2013 opening at Irvine's Fashion Island shopping center in Newport Beach.
At UTC, operators said Red O will serve a menu centered around steak and seafood with "touches of authentic Mexican flavors" for which Bayless is known. Bayless was the 2009 winner of Top Chef Masters, on the Bravo cable TV network.
"There are a select number of communities where the approachable, high energy, upscale dining experience of Red O thrives," said Jason Miranda, the restaurant company's chief operating officer, in a statement. "With a premier coastal location and sophisticated local tastes, La Jolla/UTC is the perfect choice to introduce Red O to San Diego."
Red O is owned by entrepreneurs Rick Teasta and Mike Dobson, and its name refers to the Red Onion, the restaurant where the two met. Bayless oversees Red O's culinary vision and staff training.
Donovan's, a San Diego-based operator of upscale restaurants, plans to relocate from UTC to a space on Prospect Street in La Jolla formerly occupied by The Steakhouse at Azul.
-