Biocept Inc. Granted Patent by South Korea
Monday, December 15, 2014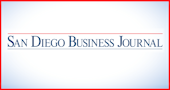 San Diego-based Biocept Inc., a molecular oncology diagnostics company, announced that it has been granted a patent in South Korea for its microfluidic channel technology used to capture circulating tumor cells.
The patent, part of the company's East Asia expansion strategy, covers the manufacture and use of Biocept's proprietary microfluidic channel to capture rare cells, including circulating tumor cells that are shed into the blood from solid tumors, along with a wide array of other biologically significant molecules.
Using a blood-based liquid biopsy, Biocept uses a simple blood draw instead of painful and expensive solid tumor needle biopsies to test for biomarkers associated with cancer and aid in treatment decisions.
"We are pleased to see continued success in the issuance of patents both in the U.S. and globally," said Michael Nall, president and CEO of Biocept. "This latest patent in South Korea adds to our already robust intellectual property portfolio and positions us well for international expansion, through licensing and partnership opportunities, as we continue to demonstrate a strong IP position worldwide."