The Economic Forecast Is for Mostly…?
Friday, December 12, 2014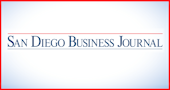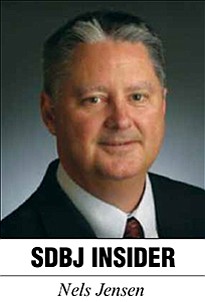 The great Yogi Berra once lamented, "It's tough to make predictions, especially about the future."
All kidding aside, it's economic forecast season, and some of us really are fascinated by the predictions we'll hear in the next month from National University System Institute for Policy Research's Kelly Cunningham, Sandag's Marney Cox, and others. We have our own set of experts making their observations at the 2015 Economic Trends breakfast Jan. 8.
Lynn Reaser, chief economist at Point Loma Nazarene University's Fermanian Business and Economic Institute, gets bonus points for being first out of the gate with her forecast. She predicts that San Diego will lead the state in economic growth and outpace the nation. Unemployment will drop to 5.4 percent by the end of 2015, and the national GDP will grow from 2.3 percent to 3.0 percent.
Here's the only sure thing I can add to the discussion: If every year you predict a recession, eventually you will be right. Which brings to mind another Yogi classic: "The future ain't what it used to be."
• • •
Still waiting for the first time I hear her introduced at an event by just her job title, Chief of Police Shelley Zimmerman. No modifiers or qualifiers needed, folks.

• • •
Qualcomm isn't waiting for clarity in the next wave of investment value. It's all-in on the Internet of Everything.
Cisco has established the market opportunity for the Internet of Everything (IoE) at $19 trillion. They bill the IoE as a once-in-a-generation opportunity and see five key areas of value at stake for each of the private ($14.4T) and public ($4.6T) sectors. Cisco even has an IoE Value Index.
If all that sounds like hyperbole, keep in mind that most millennials do not know a life without apps. Connecting all people and their devices with data and things is a big deal.
• • •
In one website's opinion, the Beer Snob champion of America is … Bend, Ore.
San Diego ranks third among America's 10 Best Beer Cities, according to livability.com. Denver came in second, Albuquerque was fourth and Tampa fifth. San Diego came in first for beer consumption — we drink more craft and high-end beers per capita than any other city. But we did not rate as high for number of award-winning breweries and beers crafted in recent years, which seems odd given our 97 licensed, operating breweries.

Editor in Chief Nels Jensen can be reached via njensen@sdbj.com or 858-277-6897.