Target Planning Store in San Diego's Del Sur Neighborhood
Wednesday, December 10, 2014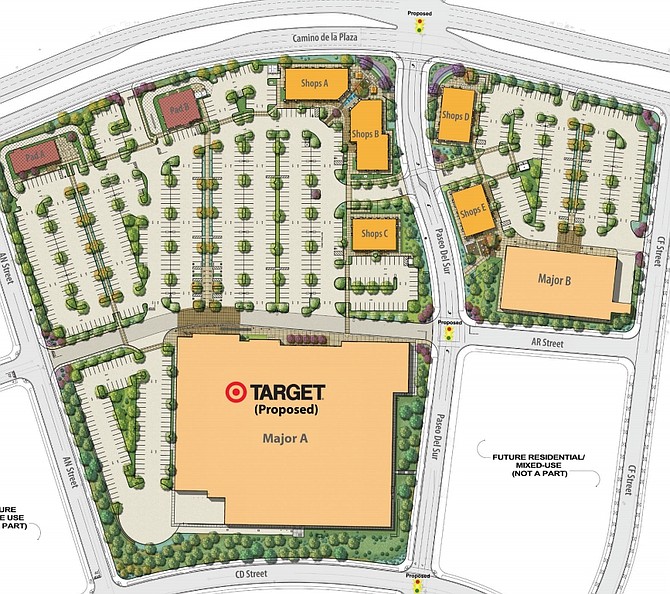 Minneapolis-based Target Corp. recently made a $10 million purchase of land in San Diego's Del Sur neighborhood for a proposed new retail store, according to CoStar Group and public data.
The seller of four parcels totaling 10.4 acres was Shea Properties Management Co. Inc. of Aliso Viejo, which itself is developing an 18-acre retail center near the intersection of Camino Del Sur and Paseo Del Sur. Called Del Sur Town Center and anchored by Target, it is slated to serve the Del Sur residential community and other neighborhoods within the Black Mountain Ranch master plan in north-central San Diego.
William Thaxton and Stewart Keith, of Flocke & Avoyer Commercial Real Estate, represented Shea Properties in the land sale to Target.
In an earlier transaction, Shea Properties purchased 19 acres at the same location for approximately $19.7 million. The seller in that deal was Black Mountain Ranch LLC, a local affiliate of homebuilder Standard Pacific Homes.
On the same day of its purchase, Shea sold 10.4 of those acres to Target, according to CoStar Group.