U.S. Navy Teams With ASU to Create Tech Accelerator
Friday, December 5, 2014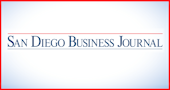 The U.S. Navy has teamed up with Arizona State University to create a new technology transfer organization in San Diego.
SPAWAR Systems Center Pacific announced early this month that it was forming the San Diego Furnace Technology Transfer Accelerator, which will take certain technology out of government hands, with the goal of eventually putting it into the hands of consumers.
Entrepreneurs will soon be able to view the available Navy technologies at http://sd.furnaceaccelerator.com.
Under the partnership, SSC Pacific will make its patents and technologies available to entrepreneurs through a regional business model competition to be held over the next three months. Winning teams will then participate in an intense accelerator program designed to turn out investment-ready startups at the end of the nine-month residency.
The initiative builds on Arizona's successful Furnace program, which has launched 14 startups based on university and medical inventions.
SPAWAR is the Navy's San Diego-based information technology command, more formally known as the Space and Naval Warfare Systems Command.
SPAWAR and its predecessor labs on Point Loma have a history of successfully sending their technologies into the commercial marketplace. Peregrine Semiconductor, which was sold this year to Japan-based Murata Manufacturing Co. Ltd., commercialized a unique microchip making technology.
The Navy labs also spawned code division multiple access radio technology. CDMA went on to become a foundation of Qualcomm Inc. (Nasdaq: QCOM).