Apartment Buildings Fetching Notable Deals
Friday, December 5, 2014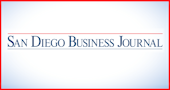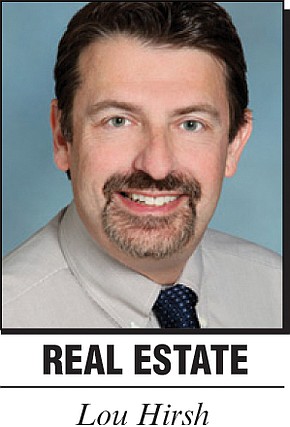 Downtown San Diego has recently seen its share of apartment property deals and new projects with dollar values in the tens and hundreds of millions. But some of the city's older, established, urban-core neighborhoods outside of downtown are now witnessing their own steady stream of apartment buildings changing hands with considerable price tags, relative to the size and age of the properties.
Several deals were completed in just the past few weeks, reflecting continued tightness in the city's overall apartment market and rising demand among younger renters for urban environments.
In University Heights, San Diego Heritage Partners LLC purchased a 16-unit property at 4638-4648 Ohio St. for approximately $3.69 million, according to brokerage company Colliers International. That amounts to more than $230,000 per unit for the two-building property built in 1982 and sold by Ohio Street Villas Group LLC.
"The University Heights and North Park areas continue to be some of the top-performing multifamily markets in San Diego County due to improving sub-market fundamentals," said Peter Scepanovic, a senior vice president in Colliers' Carlsbad office, who brokered the deal with Colliers' Corey McHenry.
Scepanovic pointed to factors including rising rents and lower vacancy rates in those neighborhoods, along with interest rates on apartment loans that remain historically low for qualified borrowers.
North Park has seen several apartment deals in 2014. Among the latest was SR Palms Properties LLC's $3.3 million purchase of the 17-unit Alabama Palms apartment property, from two local family trusts, according to Berkadia Real Estate Advisors LLC.
The property at 4469-4473 Alabama St. was built in 1968 and went for more than $191,000 per unit, with both parties represented by Berkadia Partner Steve Huffman. Berkadia officials cited the San Diego metro area's 3.5 percent apartment vacancy rate at the end of the third quarter, along with a 1 percent rise in average asking rent from June to September.
City Heights was recently the site of at least two notable apartment deals. According to real estate services company Marcus & Millichap, Auburn Hills Property LLC acquired the 17-unit Auburn Hills Apartments for approximately $2.27 million – more than $133,000 per unit – from Auburn Hills Apartments LLC.
Marcus & Millichap's Aaron Bove and Aziz Zakkout represented the seller of the property at 4967 Auburn Drive, with JR Shah of Century 21 Discovery representing the buyer. CoStar Group data indicates the property was built in 1993.
Also in City Heights, 405 Corridor LLC purchased a nine-unit apartment complex for just over $1 million – more than $116,000 per unit – from a family trust. The parties were represented by Marcus & Millichap's Raymond S. Choi, Al Cisneros and Chad O'Connor.
According to CoStar Group, the property at 4050 38th St. was built in 1963.
• • •
Next Chapter for Airport Update: San Diego International Airport officials are seeking the public's input on the next phase of improvements at the facility, including the future of the aging Terminal 1, which was built in 1967. A survey is accessible on the airport's Web site – san.org – along with a video and other concept details.
Officials announced earlier this year that four potential concepts are being considered, with the goal of enabling the landlocked airport to meet expected passenger demand through 2035. The concepts feature various combinations for reconfiguring or replacing Terminal 1, along with the nearby Terminal 2 East, both located in the airport's southwest quadrant.
After collecting public input, airport staff and consultants will present a preferred concept to the airport authority's executive board. Once the board picks an option, a detailed environmental analysis will be conducted, and officials expect plans to be finalized in spring 2017.
Also in the early stages are long-term plans for redeveloping the former Teledyne-Ryan property off Harbor Drive, along with other moves to create non-airline revenue opportunities for the airport. The Terminal 1 project will be the follow-up to the $907 million expansion of Terminal 2 West, completed last year.
• • •
Point Loma Parking Relief on the Way: The Port of San Diego will soon begin work on a $3.9 million project that will realign and beautify a section of North Harbor Drive near Scott Street, with plans for approximately 130 new public parking spaces.
Port officials said the project, at the entry to Point Loma, will also include median and landscape upgrades, new LED street lighting, an improved Class 2 bike lane and mid-block signalized traffic crossing. The project recently had its formal ground-breaking, and completion is expected in October 2015.
Officials said improvements are intended to enhance driver and pedestrian safety, and add public parking in the area near America's Cup Harbor.
• • •
More Places to Eat and Shop: A new Denny's restaurant is among four tenants recently added to the roster at The Marketplace at Windingwalk, a newly opened 104,206-square-foot retail center in Chula Vista's Otay Ranch master-planned community.
Officials at Aliso Viejo-based Shea Properties, the center's owner, said the lineup also now includes Sally Beauty Supply, Millenia Dental and Massage Eden. The Vons-anchored center on Birch Road is now 92 percent leased.
In Del Mar, center officials said The Printed Palette, selling men's and women's apparel with home goods and décor accessories, is the newest tenant at Flower Hill Promenade. Owned by Kurt Hummel and Alissa Samperio, it joins the center's Row Collective of curated boutique shops.
In downtown San Diego's Gaslamp Quarter, locally based Le Parfait Paris recently opened at 555 G St., serving French coffees, desserts and sandwiches. It is owned by Guillaume Ryon and Ludivine Mas.
Send commercial real estate and development news of general local interest to Lou Hirsh via email at lhirsh@sdbj.com. He can be reached at 858-277-8904.