Carlsbad Office Building Sells for $13 Million
Thursday, December 4, 2014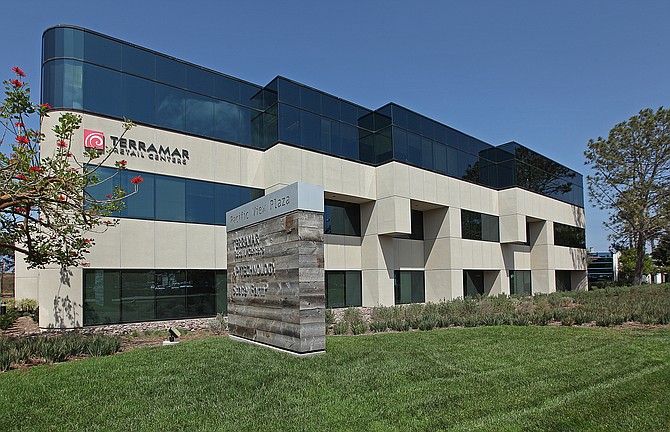 Peregrine Realty Partners Inc. of Newport Beach has purchased the Pacific View Plaza office building in Carlsbad for $13 million, according to brokerage company CBRE Group Inc., which represented the seller.
The seller of the three-story, 51,825-square-foot property, at 5973 Avenida Encinas, was San Diego-based Cruzan, represented by CBRE's Louay Alsadek and Hunter Rowe.
Cruzan purchased Pacific View Plaza in June 2013 and completed renovations that included a redesign and build-out of new lobbies, office space, landscape upgrades, resort-style restrooms and showers, and related amenities.
According to CoStar Group and public data, Cruzan acquired the building in 2013 for $10.3 million. The building was constructed on approximately 2 acres in 1986 and was 96.8 percent leased at the time of its recent purchase by Peregrine.