Merger Results in Some New Career Paths For Attorneys
Friday, August 29, 2014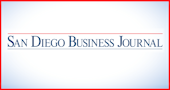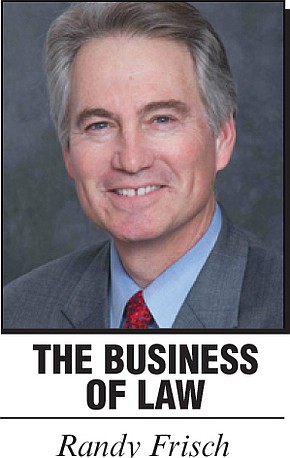 Solomon Ward Seidenwurm & Smith LLP recently announced that Katherine M. Hoffman has joined the firm as partner. Hoffman is one of several former Luce Forward LLP lawyers who are no longer at McKenna Long & Aldridge since the merger of the two firms. First, mergers are really, really hard to do. MLA had a terrific plan when it acquired San Diego's most prestigious firm a couple of years ago. It doesn't appear to be working as planned.
Mitchell Brook is no longer with the firm, and it seems it has lost or eliminated all of the former firm's IP attorneys.
Eric L. Lane has put out his own shingle.
Jamie Danaher is also no longer with the firm. Many attorneys are no longer at the firm since merger day. MLA confirms its attorney count has gone from 82 in March to 63 currently.
Hoffman is well deserving of her new position as she brings more than 18 years of trademark prosecution, enforcement and related intellectual property law experience to the full service law firm.
"Katherine is a great addition to the firm because the experience she brings expands the services we provide," said Michael Breslauer, Solomon Ward's managing partner. "Our clients' most valued assets are often their intellectual property, and Katherine's experience and skills will help them to protect those assets and maximize their value." Hoffman's practice focuses on domestic and international intellectual property law, encompassing protection and enforcement of trademark, copyrights, trade dress and trade secrets.
She has substantial experience in trademark prosecution and litigation before U.S. Patent and Trademark Office, and expertise in a wide range of technology transactions.
She counsels clients on all areas of intellectual property acquisition, licensing, protection and enforcement strategies and procedures.
Prior to joining Solomon Ward, Hoffman practiced at McKenna Long & Aldridge for two years, following her tenure as a Luce Forward partner since 2005.
Jonathan Muenkel and Kevin Buckley have formed Torrey Pines Law Group P.C. The firm will focus on all areas of intellectual property, litigation, and the legal aspects of business formation and growth.
Together, Muenkel and Buckley have more than 30 years of legal experience, and have worked with a wide range of technologies. Muenkel formerly worked as an attorney with Jones Day in New York City. Buckley was a former partner at what is now known as Dentons.
Higgs Fletcher & Mack LLP partner Christina Denning has been named to the National Association of Women in Construction San Diego's executive board.
The chapter has been in existence since 1959 and provides its members opportunities for professional development, education, networking, leadership training and public service. "I feel privileged to be part of this renowned group," said Denning. "I look forward to doing my part in furthering the development of women in this profession."
The San Diego chapter participates in a variety of events including educational seminars and conferences, Women in Construction Week, Block Kids (construction awareness program for children in grades 1 thru 6), CAD/Design/Drafting Contest (high school student activity), MAGIC Camp (a week long program designed to mentor high school girls planning to enter the construction industry), college scholarships, joint meetings with other San Diego professional organizations and various activities with local charities.
Fish & Richardson P.C. has received the artistic license award from the California Lawyers for the Arts. The award recognizes Fish's pro bono work protecting intellectual property on behalf of low-income artists, inventors and entrepreneurs in California.
"We are honored to receive the artistic license award in recognition of our dedication to the arts and to pro bono service," said Katie Niejadlik, pro bono manager of Fish. "The goal of any law firm pro bono program is to identify meaningful opportunities that use the unique skills of its attorneys on behalf of clients who otherwise would not have access to our justice system." Since the creation of the California Inventors Assistance Program in early 2013, Fish attorneys have devoted more than 1800 hours, worth more than $750,000, on 49 pro bono matters for 37 clients.
Speaking of Fish, Jim Fessenden would like to talk to you about Uber, specifically, asking whether San Diego will be yellow (traditional) or black (Uber)?
The answer to that question could depend on whether or not traditional cab drivers are considered employees or independent contractors, according Fessenden.
Due to the lack of regulation placed on Uber, Uber is in a position to empower its drivers with more control over their work environments, opines Fessenden.
As a result, it will be harder to argue that Uber drivers are anything but independent contractors.
If cab drivers are deemed employees and Uber is able to swerve to avoid San Diego regulations, Uber will have a clear advantage as traditional cab drivers would be entitled to minimum wage, overtime and workers' compensation, according to Fessenden. Attorneys, select your side of the issue and go get some clients.
Randy Frisch is vice chancellor of business and administration at National University, and former publisher of the San Diego Business Journal. He is licensed to practice law in California, Nevada and Idaho.