Telik Receives $1.5 Million Contract From National Cancer Institute
Monday, August 25, 2014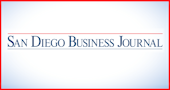 Telik Inc., a San Diego-based oncology drug development company, announced it has received a $1.5 million contract from the National Cancer Institute.
Telik (OTCQB: TELK) merged with MabVax Therapeutics Holdings Inc. earlier this year. The contract is intended to support a major portion of the preclinical work by MabVax and its collaboration partner, Memorial Sloan-Kettering Cancer Center, to develop an imaging agent for the detection and assessment of pancreatic cancer.
"Receiving the $1.5 million grant for the second phase of the NCI's research contract to develop a PET imaging agent for pancreatic cancer solidifies the preeminent position that the antibody discovery and development program developed by MabVax plays in the post-merger company," said J. David Hansen, chief executive officer of Telik. "Given the inadequacy of early diagnostic screening techniques combined with typical late stage diagnosis, pancreatic cancer is the fourth most common cause of cancer-related death in the United States. As such, new diagnostic tools specific to pancreatic cancer have the potential to address the clear need for earlier detection, as well as improving treatment regiments utilizing targeted therapies. Our radio labeled 5B1 antibody represents the only human-derived agent in development specifically aimed at improving imaging in pancreatic cancer."