Vista Brewer Is Bringing Its Craft(s) to Mercado Del Barrio
Friday, August 22, 2014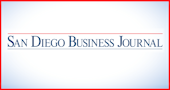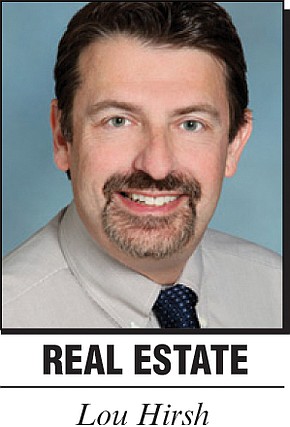 Experts at a recent craft beer summit in North County pointed out that brewers from that region have some work to do when it comes to boosting their profile in places such as the city of San Diego, which has its own crowded contingent of beer makers running their own tasting rooms and brewpubs.
Vista's Iron Fist Brewing Co. apparently has its own plan of action in that regard. Shea Properties, the developer and operator of Mercado Del Barrio in Barrio Logan, recently announced that Iron Fist Brewing will open a satellite craft beer tasting room in the mixed-use development in early 2015.
The 3,000-square-foot space will have an outdoor patio and a variety of handcrafted brews on tap. In late 2014 or early 2015, Shea officials said the center will also get a new location of Mariscos El Pulpo, a popular Mexican-style seafood restaurant that currently operates on Market Street in downtown San Diego.
Operators said the businesses will add social elements to the Mercado, which opened in 2012 with new apartments and a 36,000-square -foot
Northgate Market as its retail anchor. The development is southeast of downtown, off Cesar E. Chavez Parkway.
"One of the things we've been missing at the Mercado is a great place to just hang out," said Kevin McCook, vice president of development for Shea Properties, based in Aliso Viejo.
Other San Diego County beer brewers are in the process of expanding their production and distribution clout.
Operators of the year-old Saint Archer Brewing Co. recently announced that the brewer is in the midst of an on-site expansion that will allow it to increase production by 45 percent at its Miramar facilities, taking it to around 2,500 barrels a month. Installation of new equipment is expected to conclude before the end of summer.
Another brewer headquartered in Miramar, Ballast Point Brewing & Spirits, will see its Sculpin IPA sold at nine San Diego locations of Chipotle Mexican Grill, starting Sept. 1. In a statement from Denver-based Chipotle, Ballast Point CEO Jack White said the two companies share a priority of using locally sourced ingredients.
• • •
High-Tech Growth Driving Up Office Rents: When it comes to high-tech office rents, clustering makes a big difference in San Diego County.
The local region's office market rents grew 15 percent over the past two years, even though the growth in high-tech employment was just 3.9 percent, according to a new report from brokerage company CBRE Group Inc.
Local rent growth landed San Diego at No. 5 among the nation's 20 biggest high-tech cities — the largest hubs for wireless, computer, software and other non-life-science technologies. San Diego placed 18th among the top 20 for high-tech job growth, with San Francisco taking the top spot for both high-tech job growth (51 percent) and office rent growth (34.6 percent).
One reason why a relatively small jump in San Diego tech jobs can help spur a disproportionate rise in rents is that the tech space demand is concentrated in places such as Sorrento Mesa, Sorrento Valley and University Towne Center — not spread throughout the region.
"Sorrento Mesa remains the technology epicenter of San Diego, with several top-name software technology companies in the area," said Ryan Egli, first vice president in CBRE's San Diego office. "This industry has led the way in terms of job growth in the region, resulting in positive net absorption and increased rental rates."
So far this year, high-tech companies account for 20 percent of all major U.S. leasing activity, and high-tech leasing thus far is up 14 percent nationally from 2013, CBRE reported.
• • •
Five Parcels to Become HUD Housing: GLD Housing Inc. has purchased five commercial parcels in Hillcrest, in three transactions totaling $6.2 million, according to brokerage company Cushman & Wakefield Inc.
The parcels total 24,900 square feet at 3952, 3958, 3960, 3968 and 3974 Park Blvd. The new owner plans to redevelop the site for housing under federal housing programs, and construct a fourth building at Tower on Park, which has senior and low-income housing.
Cushman & Wakefield's Kipp
Gstettenbauer and Ryan King procured the buyer and represented the sellers, Hallmarc Limited Partnership of
Nevada and three local private investors.
Send commercial real estate and development news of general interest to Lou Hirsh via email at lhirsh@sdbj.com. He can be reached at 858-277-8904.