Iron Fist Brewing, Mariscos Coming to Mercado Del Barrio
Thursday, August 14, 2014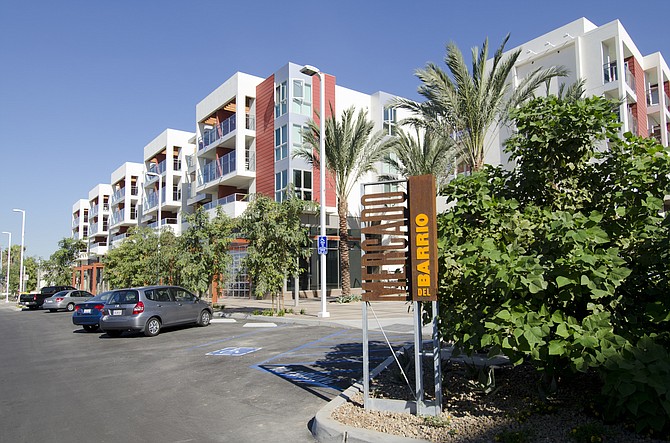 Vista-based Iron Fist Brewing Co. and San Diego seafood restaurant Mariscos El Pulpo have joined the roster of commercial offerings at Mercado Del Barrio, a mixed-use development in Barrio Logan.
Officials of Shea Properties, the Mercado's developer and operator, said Iron Fist Brewing plans to open a satellite craft beer tasting room in a 3,000-square foot space in early 2015. It will have an outdoor patio and a variety of handcrafted brews on tap.
Mariscos El Pulpo, which has a current location on Market Street in downtown San Diego, is scheduled to open at Merdcado Del Barrio in late 2014 or early 2015. The restaurant will serve items including oysters, ceviche, tacos and other Mexican-style foods in a casual setting.
Operators said the businesses will add social elements to the Mercado, which opened in 2012 with new apartments and a 36,000-square -foot Northgate Market as its retail anchor. The development is located east of downtown, off Cesar E. Chavez Parkway.
"One of the things we've been missing at the Mercado is a great place to just hang out," said Kevin McCook, vice president of development for Shea Properties, based in Aliso Viejo.
The center's current commercial tenants include Fathom CrossFit, Fade Factory barbershop, National Laundry & Dry Cleaning, Hispanic Professional Services and Tocumbo Ice Cream. Chinese restaurant Asia Wok plans an early September opening.