General Atomics Receives Contract for Aircraft Carrier Launch and Recovery Sytem
Wednesday, August 13, 2014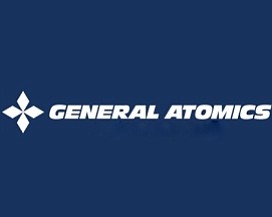 General Atomics of La Jolla said on Aug. 13 that it received an initial, sole-source contract to provide the electromagnetic launch and recovery systems to be installed on the second ship of a new class of U.S. Navy aircraft carriers.
Terms of the deal were not disclosed.
The second carrier of the Gerald Ford class will be named after President John F. Kennedy and is set to be delivered in 2023.
The GA systems replace the steam catapult for launching aircraft from the carrier deck, and use electromagnetic force to tug on the arresting wire to hold back the aircraft when they land.
The U.S. Naval Air Systems Command awarded the contract.
General Atomics plans to manufacture the systems in Tupelo, Miss.