Sempra's Q2 Net Earnings Up 9.8%
Thursday, August 7, 2014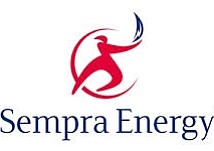 Sempra Energy reported second quarter net earnings of $269 million, up 9.8 percent from the net profit in the second quarter of 2013.
For the first six months, Sempra said its net profit was $516 million, compared with $423 million for the first half of 2013.
Sempra said its second quarter earnings benefited from the state's Public Utilities Commission favorable decision to allow the business to charge higher base rate. That led to retroactive earnings of $77 million in 2012, and $29 million in 2013.
Offsetting those profits was a $119 million charge in the second quarter of 2013 related to the closure of the San Onofre Nuclear Generating Station, the company said.
Sempra Chairman and CEO Debra Reed said the company is on track for another strong year, and that its core businesses are performing well.
Reed said the company lined up $7.4 billion for the financing for its Cameron liquefied natural gas project from a group of 29 banks. The expected price tag on the project, which it's developing with three international corporate partners, will be between $9 billion and $10 billion and should break ground later this year, she said.
Sempra should be at or above the midpoint of a forecasted earnings range for 2014 set earlier this year of $4.25 to $4.55 per share.