Sempra and Its Partners Approve Final Financing Decision for Louisiana LNG Plant
Wednesday, August 6, 2014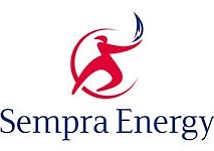 Sempra Energy and its partners approved the final investment decision for a natural gas liquefaction and export project planned in Louisiana, the company announced.
The Cameron Liquefaction Project's cost is estimated at $10 billion, including contribution of the existing Cameron LNG facilities, construction of the new facilities and financing cost, according to Sempra (NYSE: SRE).
Sempra LNG is partnering with GDF Suez S.A., Mitsui & Co. Ltd. and Mitsubishi Corp., through a related company jointly established with Nippon Yusen Kabushiki Kaisha on the facility.
Sempra owns 50.2 percent of the project, according to the company.
"This represents one of the largest project financings in the U.S.," said Octavio M.C. Simoes, president of Sempra LNG. "Today's commitments from our project sponsors and international banks put us one step closer to delivering domestic natural gas to America's trading partners in Europe and Japan."
Earlier this year, Cameron LNG received authorization from the Federal Energy Regulatory Commission to site, construct and operate the liquefaction facilities and was awarded conditional authorization from the U.S. Department of Energy to export LNG to nonfree-trade-agreement countries, including Japan and European nations. A final authorization from the DOE is expected later this year, according to Sempra.
Sempra Energy, based in San Diego, is a energy services holding company with 2013 revenues of more than $10.5 billion, according to the company.