Mitchell International Will Fund Incubator Companies Through EvoNexus
Sunday, August 3, 2014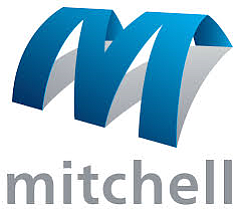 Mitchell International Inc. is the third company to come forward to fund startup businesses in San Diego's EvoNexus incubator program. The business said on July 31 that it plans to offer selected incubator tenants seed funding of up to $250,000 under the new Mitchell@EvoNexus program.
Mitchell, based in University City, produces software for insurance claims management and auto shop management. Its private owners include Kohlberg Kravis Roberts & Co. LP.
CommNexus, the San Diego technology trade group, runs EvoNexus incubators in downtown San Diego and the University Towne Center area. Startup companies admitted to the incubators may stay there without giving away any stake.
EvoNexus has put out a new call for applications, which closes on Aug. 31. Information on the application process is available at www.commnexus.org/evonexus/apply/
Also funding certain EvoNexus startups are Qualcomm Inc. (Nasdaq: QCOM) and Cisco Systems Inc. (Nasdaq: CSCO).
Mitchell said it is particularly interested in startups addressing improving driving behavior through the use of vehicle telematics, improving injury recovery through the use of health analytics and in "creative ways to improve outcomes in auto property and injury." Mitchell is also interested in supporting companies working in spaces such as big data, mobility for insurance claims and consumer health.