Consultant to Advise Convention Center on Possible Naming-Rights, Sponsorships
Sunday, August 3, 2014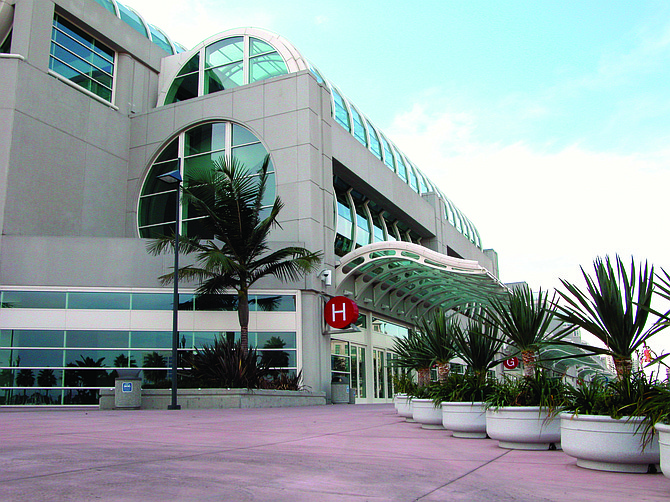 San Diego Convention Center officials have hired Cleveland-based The Superlative Group to provide consulting work in relation to potential naming-rights and sponsorship programs at the center.
Officials of San Diego Convention Center Corp., which oversees operations at the downtown facility, said Superlative Group is the nation's "foremost expert" on naming-rights and sponsorships at ballparks, stadiums, arenas and municipally owned buildings.
The center's board of directors approved the consulting contract, as officials seek to produce new revenue to fund future capital upgrades to the facility, officials said.
Convention Center Corp. spokesman Steven Johnson said the consultant will first undertake a valuation study, at a cost of $75,000. If officials decide to go ahead with a naming-rights or sponsorship campaign, Superlative Group will conduct the campaign and be paid on a percentage basis for the sponsorships that it brings in.
The consultant would receive 12.5 percent of the value of sponsorship deals up to $1 million, dropping to 10 percent for deals of over $1 million.
Superlative Group was started in 1994. According to its website, the company has represented convention centers in Phoenix and Miami Beach, and professional stadium venues including the Cleveland Indians' Progressive Field and the Cincinnati Reds' Great American Ball Park.