DJO Global Reports Q1 Sales of $282.7 Million
Tuesday, April 29, 2014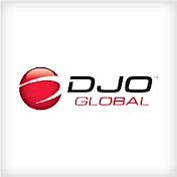 Vista orthopedics and medical device maker DJO Global Inc. showed incremental first quarter growth, with net sales up 1.3 percent to $282.7 million in the quarter ended March 29, 2014. Net sales were $279.1 million in the like quarter 2013.
The company reported a net loss of $36.5 million in the first quarter 2014, compared with a net loss of $32.4 million for the like quarter 2013.
CEO Mike Mogul said all branches of the company, aside from recovery sciences, delivered positive growth in the first quarter. Its recovery sciences business continues to be impacted by a 2012 Medicare policy that limits coverage for the devices in that sector, such as its electrical stimulation "TENS" device for chronic lower back pain.
For more information: http://www.djoglobal.com/investors/press-releases/djo-global-announces-financial-results-first-quarter-2014