DEVELOPMENT: CITY ENLISTS CONSULTING ARCHITECTS TO CREATE STANDARDS FOR AREA
Chula Vista Renews Quest for University District
Friday, April 25, 2014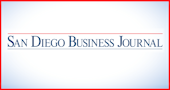 Chula Vista by year's end is looking to set in motion long-discussed plans to establish a 375-acre university and innovation district, with the goal of creating an education-focused cluster for economic development in South County.
The City Council recently approved an agreement with William Hezmalhalch Architects Inc., under which the Santa Ana consulting company will work with city planners to set standards for development within the district. Those include permitted uses, building sizes, parking standards and sustainability elements tied to the approval of projects.
"By the end of the year, we should have these things in place to set the table for what comes later," Chula Vista Mayor Cheryl Cox said.
Cox said officials want unified standards in place to address issues like land entitlements, traffic flow and environmental impact reporting, so that parcels being assembled for the district will be ready for use by prospective educational and research entities, without having to encounter delays related to individual properties.
The city has been working with Otay Land Co., a unit of Carlsbad-based HomeFed Corp., to acquire needed land from private owners in the southeastern portion of the city, and those acquisitions are nearly complete. Villages adjacent to the district being master-planned by Otay Land Co. — with residential, commercial and related infrastructure elements that will tie in with the university components — are under review by city planners.
HomeFed and the city previously obtained consulting assistance from Baltimore-based Ayers Saint Gross, a nationally known planning firm that has advised several notable educational institutions, including Duke University, Johns Hopkins University and the University of Notre Dame. Input from ASG will also be used in developing unified planning standards for Chula Vista's university district.
Looking to N. County for Example
Chula Vista is looking to emulate the experience of San Marcos, which saw more than 300 acres transformed when the California State University system established a campus there in the late 1980s.
About 10 years ago, Chula Vista was among cities making a pitch for a new campus of the University of California system, which ultimately located in Merced. State education officials have since said that future expansion of the university system likely will be limited by budget constraints.
Studies commissioned by the city of Chula Vista have projected that a 375-acre district could accommodate up to 20,000 full-time students at full build-out. The city is now looking to attract either a full university or private college campus, branch campuses of various schools, or possibly a combination of those elements.
City officials have recently given informal tours of the proposed district to representatives of a few institutions, including Point Loma Nazarene University and San Diego State University.
Proponents say a university and innovation district could create a new economic generation hub for South County, with an impact similar to that of the wireless technology and life-science clusters in the city of San Diego.
Cindy Gompper-
Graves, CEO of the South County Economic Development Council, said educational components in the region could help create job clusters in industries like tourism, aviation and marine technology.
Chula Vista's border-adjacent location could encourage Mexican educational institutions to set up branch campuses or joint cross-border programs with U.S. entities. The ultimate goal, Gompper-
Graves said, would be to have companies locating near educational and research institutions, creating higher paying jobs and drawing additional research and creative talent to South County in the long run.
"You would have a situation where people would be coming to attend these universities from all over," she said.