FDA Puts Clinical Hold on Halozyme's Pancreatic Cancer Treatment Trial
Wednesday, April 9, 2014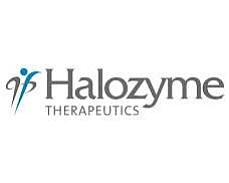 The Food and Drug Administration has halted the study of Halozyme Therapeutics Inc.'s pancreatic cancer treatment trial, just few days after the company voluntary stopped patient enrollment in the drug's clinical trials.
Halozyme (Nasdaq: HALO) said April 4 that it would temporarily stop the midstage clinical trial because an independent data monitoring committee found discrepancies in the rate of blood clots in those receiving the Halozyme's drugs versus FDA approved treatments.
"Patient safety is our first priority," Halozyme President and CEO Helen Torley said in a statement. "We will be providing additional information to the DMC as quickly as possible so they can complete their assessment and we can determine next steps."
Shares dropped only incrementally following the news, down 2 percent to close at $8.12 April 9. However, shares dropped 32 percent the day it announced that it halted the pancreatic cancer drug's clinical trial.