Qualcomm Introduces New Snapdragon Prcoessors
Monday, April 7, 2014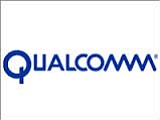 Qualcomm Inc. unveiled new high-end processors for smartphones and tablets on April 7.
Dubbed the Snapdragon 810 and 808 models, the chips will offer a faster-than-usual data connection, accommodating "three lanes" of wireless traffic rather than one. The chips follow Qualcomm's strategy on the processing side: they will be able to power through data in 64-bit chunks, rather than 32-bit chunks.
Qualcomm (Nasdaq: QCOM) said it plans to provide samples of the chips in the second half of the year. The new chips, which will likely go into flagship devices, will likely be powering those devices by the first half of 2015.
Read a nontechnical discussion of the chips here.
Have a hunger for numbers and other details?
Read the technical description of the chips here.