Lumena Files for $75 Million IPO
Monday, April 7, 2014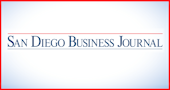 Lumena Pharmaceuticals Inc. has filed for a $75 million initial public offering, just a few weeks after it closed a $45 million Series B financing round.
The San Diego maker of liver disease drugs plans to trade on the Nasdaq under ticker symbol "LIVR," though it hasn't yet announced pricing or volume. Lumena was founded three years ago by Pappas Ventures and has raised $78 million in private financing to date.
The company said in a regulatory filing that the IPO funding, along with its existing capital, will be enough to keep running its seven Phase 2 clinical trials through early 2015.
More information can be found in its prospectus.