Barrio Logan Zoning Issue to Remain on June Ballot After Lawsuit Fails
Monday, April 7, 2014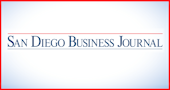 The legal effort to take a disputed Barrio Logan zoning plan off of the June ballot failed late last week, so voters living in San Diego city limits will still be asked to make a decision about the neighborhood's future.
In an April 4 ruling, a San Diego Superior Court judge dismissed a lawsuit that sought to take propositions B and C off the ballot.
The Barrio Logan neighborhood mixes industrial sites with residential property, often with one next door to the other. The San Diego City Council voted in September to rezone the neighborhood, but the shipbuilding and ship repair community said the new zoning was bad for business, and collected signatures to put the City Council decision up for a public vote.
The industries supporting the U.S. Navy fleet include giants such as General Dynamics Nassco and BAE Systems San Diego Ship Repair, as well as many small and medium-sized businesses.
The Environmental Health Coalition has praised the City Council's new Barrio Logan zoning plan, and filed a lawsuit in November to stop voters from potentially reversing the council's decision.
The coalition said that Judge Randa Trapp agreed with their side of the dispute when she said that business interests and their allies used misleading statistics while collecting signatures, violating section 18600 of the election code.
Court documents say the group opposed to the new zoning hired signature gatherers who asserted that by overturning the zoning, voters would protect 46,000 jobs and $14 billion in annual revenue to the ship repair industry. A court document acknowledged that talking points given to the signature gatherers were revised downward to 7,000 jobs and an unspecified amount in the billions of dollars.