Craft Beer Wave Is Headed for New Eatery at Belmont Park
Friday, April 4, 2014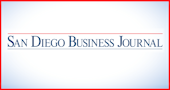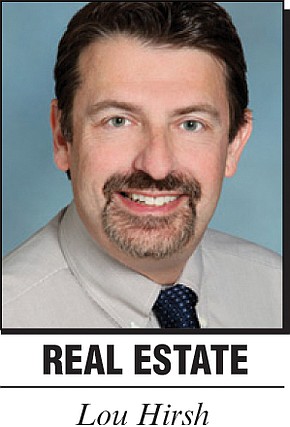 These days a San Diego restaurant opening or menu update is hardly complete without craft beer somewhere in the mix, and local brews will soon play a big role in the ongoing renovation of the iconic Belmont Park in Mission Beach.
Local developer Eat.Drink.Sleep is planning an early May debut for South Mission Draft in the renovated ground-floor space off the boardwalk that formerly housed Cane's Bar & Grill.
The venue will feature "casual bistro food" along with more than 60 taps and 80 bottled beers, reflecting the region's blossoming beer culture, said Steve Smith, the development company's vice president of operations.
The craft beer selection will rotate seasonally, and operators are aiming for a "communal" tasting approach with a bottle-share program that encourages exploration of various beer styles among like-minded patrons. Smith said Belmont Park Executive Chef Brad Wise is planning a menu featuring items like pork belly corndogs with truffled mustard, barbecue baby-back ribs and a pistachio-crusted salmon sandwich.
On the second-floor roof level of the same building, the developer is renovating and expanding the existing Cannonball Sushi, set to re-open this spring with new panoramic views of the adjacent ocean and bay front.
Smith said the Pacific Beach-headquartered Eat.Drink.Sleep is in the midst of a multiphase renovation of Belmont Park that will top $10 million in investments, after entering into a master lease agreement with the city of San Diego in 2012.
During April, subtenants will be bringing new attractions into the park's retail and ride zones, including zip line and laser tag. Elsewhere, renovations are in the works for the park's WaveHouse attraction, as well as the historic indoor swimming pool facility, known as The Plunge.
Smith said operators are also planning changes, set to begin in October, that are intended to streamline pedestrian traffic flow and "unify" the various elements at Belmont Park — dining, retail and midway attractions — under a consistent thematic experience.
Those include upgrades to the park's lighting, sound systems and color schemes.
Belmont Park opened on the 7-acre oceanfront site in 1925 and has undergone several renovations over the years.
• • •
Ever-changing Downtown Restaurant Scene: Brokerage services provider Cushman & Wakefield Inc. predicts that 2014 will be "the year of reinvention" for downtown San Diego's dining scene. Senior Director Bill Shrader points in a recent report to a slew of existing restaurants either changing hands or undergoing major conceptual overhauls.
For instance, El Vitral's recently transitioned to South Paw; Donovan's Prime Seafood will soon become Union Kitchen; and in coming months The Palm is converting to Water Grill; Rock Bottom will transition into Tin Roof; and Fred's Mexican Café will become Don Chido. That's on top of the previously announced transformation of Jimmy Love's into the soon-to-open Florent Restaurant & Lounge.
Downtown ended 2013 with its retail vacancy rate at 6.4 percent, its lowest since 2003, Cushman & Wakefield said. The majority of leasing deals during the past year were signed by restaurants, service-oriented retail and creative office users.
"Activity is strong, and while the urban market has been dominated by independent entrepreneurial operators — primarily restaurants — we are seeing renewed interest among multi-unit soft goods retailers as well," said Shrader, who leads Cushman's urban property group.
It could be another year before rents rise significantly throughout downtown, the brokerage company said, but rising competition for space could push leasing prices up sooner in popular spots like the Gaslamp Quarter, Little Italy and neighborhoods adjacent to Petco Park.
…
More Food on the Way: Carlsbad-based Project Pie, led by entrepreneur and pizza industry veteran James Markham, is set to open 27 new restaurants over the next five years in the Northern California and Los Angeles markets, stemming from recently signed franchise agreements. Its two current locations are in Hillcrest and Las Vegas.
Markham was an original founder of Orange County-based Pieology Pizzeria, a national chain with two locations in San Diego.
His current venture represents a growing segment of the pizza business, where pies are quick-baked — in about two minutes — in high-temperature ovens after customers choose their toppings, similar to the way they order burritos at Chipotle Mexican Grill.
Elsewhere, San Marcos recently saw the opening of its second location of Jersey Mike's Subs, at 730 Nordahl Road, which is also the sixth San Diego County location for franchisees Steve Leonard and Fred Downey.
The New Jersey-headquartered submarine sandwich chain now has 24 eateries in the local region and more than 1,300 nationwide.
Send commercial real estate and development news of general local interest to Lou Hirsh via email at lhirsh@sdbj.com. He can be reached at 858-277-8904.