BIOTECH/HEALTH CARE COLUMN
West Health Looks to Cable TV Model to Standardize Medical Devices
Monday, September 23, 2013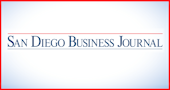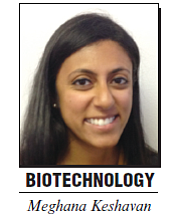 The folks at the West Health Institute offered an interesting analogy to explain how they plan to model their newly launched San Diego-based Center for Medical Interoperability Inc. — cable TV.
Some background: The Gary and Mary West Foundation — a widely respected area nonprofit with aims to lower health care costs — is funding a new center to help hospitals communicate their medical device needs to vendors. It has already given some $100 million to fund the West Health Institute, which to date has worked in device interoperability, among other things. The new center will bring this issue front and center, and will be established with personnel and royalty-free technology licensed from the West Health Institute.
The center's ultimate goal is improve data flow by making devices such as vital sign monitors and ventilators interoperable. Doing so, the center said, could save more than $30 billion a year in U.S. health care costs by reducing redundant testing and medical errors and by streamlining patient data flow.
And the center's looking to Cable Television Laboratories Inc. for guidance. CableLabs, as it's shortened, is a not-for-profit research and development consortium founded in 1988 to help television vendors understand what service requirements cable companies need to keep "Breaking Bad," C-Span or pay-per-view streaming uninterrupted on the tube. As a result, inputs for HDMI cables have been standardized, and a Cox cable box is just as effective with a Samsung TV as it is with a Sony.
Its board is led by some of the most powerful CEOs in broadcast technology, and West Health is taking a crack at doing the same. The Center for Medical Interoperability is building a board of directors, which will be chaired by Michael Johns, former chancellor of Emory University and CEO of its Health Sciences Center.
The center's next step will be to register as a 501(c)(3) nonprofit with the Internal Revenue Service, and then it will work to build a membership of hospitals around the country. These members will be able to convene and voice their suggestions on the best ways vendors can work together to synch their devices.
It's a daunting task, considering that hospitalized patients are often monitored by multiple devices, often from different manufacturers. They're not connected to each other or to an electronic health record system, which requires a lot of redundant efforts to transfer data manually — as well as costly and complex information technology infrastructure — which opens the door to potential medical errors.
The U.S. Food and Drug Administration is actively involved in this issue, having recently released a set of medical interoperability guidelines for device companies.
"While it may seem abstract, successful interoperability among medical devices can improve patient care, reduce errors and lower costs," Bakul Patel, senior policy adviser at the FDA's Center for Devices and Radiological Health, wrote in a blog post.
He said that ensuring devices are interoperable "requires the creation, validation and recognition of standards that help manufacturers develop products that are harmonious and can plug and play."
This, of course, is the basic concept of the new center.
The Center for Medical Interoperability eventually plans to build its membership so it can generate enough revenue to create lab space for scientists and engineers. They, in turn, will drive the R&D required to build standard designs that can help guide companies in their medical device manufacturing.
• • •
San Diego-based pharmaceutical company Cardium Therapeutics Inc. is taking diversification — something biotech companies often strive for — in an unusual direction for such a business.
It has launched a life insurance program for men with prostate cancer.
A Cardium subsidiary called LifeAgain Insurance Solutions Inc. will partner with Bellevue, Wash.-based life insurance company Symetra, a Berkshire Hathaway Inc. company.
It is geared to attract a younger subset of patients — those 45 to 65 — as they typically have excellent prognoses, Cardium CEO Chris Reinhard said. Yet this is a group of men who generally are unable to obtain life insurance.
Cardium (NYSE: CXM) is small and eclectic in its holdings. The company develops several disparate medical products, including topical wound care gels, nutritional supplements and heart disease medications.
"We're characterized as a biotech, but this life insurance sector is a natural market opportunity," Reinhard said. "We're contrarians, and we build and position a variety of the medical assets that we have."
On Sept. 18, Cardium's stock was trading at 78 cents per share. Its market capitalization is $5.7 million.
Send news about locally based health care organizations, biotech and clean tech to Meghana Keshavan at mkeshavan@sdbj.com. She can be reached at 858-277-6359.