INDUSTRY: BUSINESSES TO FACE NEW RULES AND LIMITATIONS
Shipyards See Plenty of Hazards in New Zoning
Monday, September 23, 2013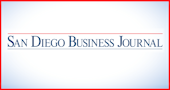 Businesses serving the U.S. Navy see a difficult road ahead after the City Council approved new zoning for Barrio Logan, the site of San Diego's ship repair yards.
They may even try to reverse the decision with a public vote, saying they fear it could be an initial blow to their industry.
The new zoning law — in an attempt to create a separation between houses and industrial sites — will create procedural hurdles for businesses, including more stringent land-use and parking restrictions.
Environmentalists cheered last week's 5-4 City Council decision. Barrio Logan, which is home to 4,300 people, has a mix of housing and industry goes back to the turn of the 20th century, and some residents say conditions in the neighborhood make them sick.
The city last addressed neighborhood zoning in 1978 and has been working on the new effort for five years.
"We are untangling a mess in this neighborhood that has been there for literally decades," said interim Mayor Todd Gloria, who voted for the new zoning.
Putting Industry 'on Life Support'
The maritime industry employs 46,000 people in San Diego. Backers say it contributes more than $14 billion to the local economy annually. Barrio Logan is where General Dynamics Nassco builds ships from the ground up. That company, BAE Systems and Continental Maritime repair and modernize Navy surface ships in the neighborhood. The Navy has no shipyard of its own in Southern California, leaving that work to private San Diego businesses.
Lawyer Robin Madaffer said people need to look past immediate impacts and consider the long-term implications of the zoning change. It seems the city is interested in gentrification and is sending a signal that maritime-related businesses are not wanted in the neighborhood. And that's too bad because there are few places in the city that maritime businesses can go, said Madaffer, who is president of San Diego Land Lawyers Inc.
Councilman Mark Kersey said the measure was "putting the maritime industry on life support."
Buffer Zone Restrictions Could Cost
Barrio Logan sprawls over 1,000 acres, or 550 acres when one excludes Naval Base San Diego. The core of the dispute, however, is much smaller — a five-block area across Harbor Drive from Nassco and the other bay-front yards. The area in dispute is bounded by Harbor, Evans Street, Newton Avenue, Boston Avenue and 28th Street.
This approved buffer zone between housing and industry is home to shipyard suppliers and subcontractors. They are grandfathered in and will not be forced to move, according to a city planner.
But under the new rules, businesses who want to move into one part of that zone will have to spend time and money getting conditional use permits. Some at the council meeting expressed fears that such permits would cost as much as $100,000. Others called that figure inflated.
Madaffer said the time and money of getting a conditional use permit varies with the amount of opposition to a project.
The zoning law would block maritime suppliers from moving into property on Main Street, said Chris Wahl of Southwest Strategies, a firm lobbying on behalf of business in Barrio Logan. And while existing businesses would be grandfathered, they would not be allowed to expand more than 20 percent, Wahl said.
Businesses anticipate other problems. Those on previously conforming lots could find it harder to get bank loans, said Terry Buis, an executive with the BAE Systems ship repair yard, in a July interview.
One shipyard employee expressed fears that even if businesses are grandfathered in, shipyard opponents could use nuisance laws to drive business out.
Making suppliers move out of Barrio Logan will ultimately make suppliers' overhead higher, said Wahl. What was once a walking trip will now require a drive, perhaps from Otay Mesa. With that, the cost of transportation will have to be borne by industry or the customer.
Referendum Option
Wahl said opponents of the new zoning plan have not yet decided whether to call a referendum.
If they decide to go forward, the process would begin with a signature drive. Organizers would need about 33,000 signatures to put the item on the ballot, Wahl said.
If referendum backers were to preveail at the polls, that could effectively reverse the council's Sept. 17 decision, Wahl said.
Councilman David Alvarez, who represents Barrio Logan, made the motion to change the zoning. Alvarez, who is running for San Diego mayor, said he took exception to claims that he is "a job killer."
He called on business to fix the neighborhood's parking issues. "People come home and find no place to park," he said. The new zoning law would apply city parking standards to businesses.