REAL ESTATE COLUMN
New Breweries Will Add to North County's Rich Selection
Monday, September 23, 2013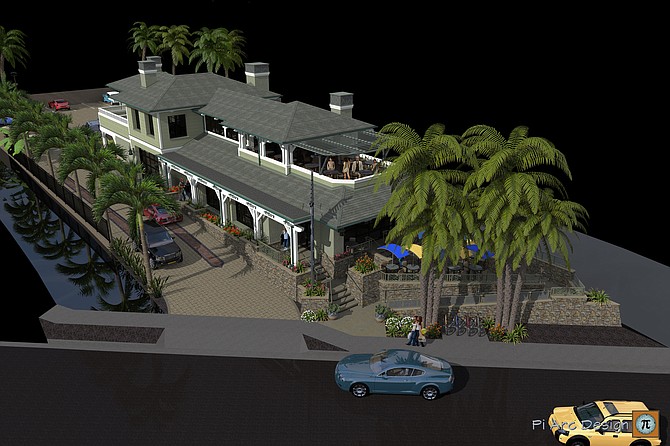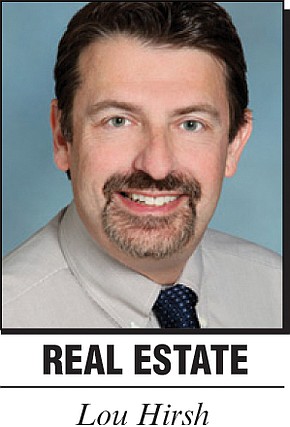 North County is about to see some additions to its already burgeoning craft beer industry, with two new brew-centric businesses on the way in Carlsbad and Vista.
Carlsbad officials recently approved plans for Bluewater Brewery & Restaurant, a two-story eatery and microbrewery with ocean views, slated for a site on Carlsbad Boulevard near Carlsbad State Beach. A company spokeswoman said the owners and operators of the nearby Ocean Palms Beach Resort plan to demolish several residential buildings on the 6,637-square-foot site.
The operators include local brewer Barry Blue II, who will oversee the microbrewery at the restaurant. Demolition and construction is expected to begin in 12 to 14 months, with an anticipated opening in 2015.
In Vista, Booze Brothers Brewing Co. is wrapping up work on what it describes as an "industrial-loft-style" brewery set to open by month's end at 2545 Progress St., Suite D. Vista residents Donny and Dave Firth are opening a 3,647-square-foot brewery that will include a 600-gallon brewing system.
The space also includes a gated yard with an outside patio that will eventually host live bands, said Cassidy Turley broker Monique Medley, who represented the brothers in obtaining their three-year lease.
These developments follow the recent opening of locally based Pizza Port's fifth restaurant in Carlsbad's Bressi Ranch neighborhood, in a facility that also includes its corporate office and the first production and distribution center for its popular craft beer.
Vista officials note that the city already hosts eight breweries, with at least four more in planning stages. North County is also home to Escondido's Stone Brewing Co., the region's largest craft brewer, which recently opened new restaurants at Point Loma and San Diego International Airport.
The trip recommendation website TravelNerd, operated by NerdWallet Inc., recently named San Marcos — home to brewers including Port Brewing and The Lost Abbey — among the nation's "Best Small Cities for Beer Lovers."
• • •
Slow Times in Biotech Space Leasing: A new report by the brokerage services company Cushman & Wakefield says San Diego's life-sciences real estate market is seeing sluggish leasing activity in 2013. That's in spite of a recently strong market for venture funding and new public stock offerings by U.S. biotech-related companies.
"We saw fewer true startups over previous years," said Brent Jacobs, a San Diego-based executive director in Cushman's life-sciences group, describing the local climate for the year's first half. Another element clouding the San Diego picture is continued merger and acquisition activity by the big global pharmaceutical companies, which historically tend to reduce their presence after buying out smaller firms based in the local region.
There are still bright spots, including the local region's large pool of entrepreneurs and trained scientists. Cushman officials point to San Diego placing third in the nation for venture capital funding of life sciences companies in the second quarter, after San Francisco and Boston, citing a report by PriceWaterhouseCoopers and the National Venture Capital Association.
For 2012, San Diego placed second nationally, with more than $700 million in venture capital coming to local life-science companies.
Still, the local region saw limited life-science leasing activity in second quarter 2013, and the first two quarters averaged 119,000 square feet of transactions — down from the quarterly average of 213,000 square feet in 2012.
But declining vacancy rates, especially in the biotech hubs of Torrey Pines and University Towne Center, are expected to bring rising rents, as new construction remains scarce. Smaller companies are keeping their options open as the economy continues to improve.
"We are seeing lease terms of two to three years for early-stage companies looking for flexible strategies," said Greg Bisconti, senior director in Cushman's life-sciences group. Larger players seeking Class A space, however, could be moving in coming months to lock in seven- to 10-year terms before the market tightens further.
Cushman reported Torrey Pines' overall office vacancy rate at 14.8 percent at midyear, slightly above the San Diego County rate of 14.2 percent. Much of the recent availability in Torrey Pines and UTC was created by Pfizer Inc.'s move to vacate or sell off several large blocks of space.
• • •
Bagels Arrive at Lindbergh Field: Add some bagels to the ever-growing menu of concession offerings at San Diego International Airport. Mission Yogurt Inc. of Denver, a multistate airport concessions company, recently opened the first Einstein Bros. Bagels location at Lindbergh Field in the facility's Terminal 1.
Mission Yogurt plans a second location in Terminal 2, set to open in early 2014, under arrangements with the San Diego County Airport Authority and Colorado-based Einstein Noah Restaurant Group Inc. Mission also operates several eateries at international airports in Denver and San Jose.
The San Diego airport has recently seen an influx of dozens of new stores and eateries, including Phil's BBQ, Stone Brewing Co. and several other locally based brands.
Send commercial real estate and development news of general local interest to Lou Hirsh via email at lhirsh@sdbj.com. He can be reached at 858-277-8904.