BIOTECH/HEALT CARE COLUMN
These Sorts of Signs May Mean It's Time to Sell That Stock
Monday, September 16, 2013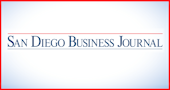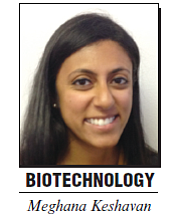 As far as I've seen, University of Michigan finance professor Kai Petainen is the only one pointing out — in a contributed column in Forbes — that several top executives at Neurocrine Biosciences Corp. sold shares in the weeks and months preceding a major drop in the biotech's stock price.
Shares for the San Diego-based company recently plummeted nearly a third in value following reports that its movement disorder drug didn't meet expected goals in a clinical trial.
Petainen, while writing that his findings are "by no means an accusation of anything bad," nevertheless suggested that it's a not a good sign if the chief medical officer is selling shares.
Beginning in June, Neurocrine Chief Medical Officer Christopher O'Brien sold $828,137 worth of stock, when shares ranged in price from $12.20 to $16.00, according to data compiled by analytical software company FactSet Research Systems Inc.
"If one was paying attention to those trades, they could have used that as a 'signal' about the stock," Petainen wrote.
Other insiders reportedly selling substantial amounts of stock from June 4 to Sept. 4 were Chief Development Officer Haig Bozigian, who sold $792,725; and Chief Research Officer Dimitri Grigoriadis, who sold $658,447 of stock but notably bought $96,064 in shares in early August. Grigoriadis is the only Neurocrine insider shareholder who bought stock in the three months leading up to the company's stock plummet.
Also notable, Petainen said, is that health care investment fund OrbiMed Advisors LLC — one of Neurocrine's largest investors — sold $12.8 million worth of stock on June 30. Around that time, OrbiMed held $63.3 million of Neurocrine's stock, according to regulatory filings.
Stock for Neurocrine (Nasdaq: NBIX), a $747 million market cap company, dropped $4.96 — 30 percent — closing Sept. 10 at $11.74 per share. By Sept. 12, it decreased further to $11.15.
The company, which has no drugs on the market, is developing a variety of treatments — including one that treats tardive dyskinesia, a disorder that causes involuntary facial spasms. The clinical trial found that a lower dose of the tardive dyskinesia drug didn't help patients improve symptoms, but that a higher dose was effective.
• • •
Isis Pharmaceuticals Inc. seems to make regular appearances in this column. But it's for good reason — the drugmaker has had quite the blockbuster year. It recently received $100 million up front from Weston, Mass.-based pharma giant Biogen Idec Inc. to expand its partnership and develop drugs for neurological disorders.
The deal, which is the fourth between the companies in two years, could be worth up to $320 million. Depending on whether Isis (Nasdaq: ISIS) accomplishes certain developmental goals, it could receive an additional $220 million in milestone payments. The six-year deal gives Biogen Idec exclusive rights to use Isis' antisense technology to develop therapies for neurological diseases.
Isis' stock surged 14 percent following the announcement, closing Aug. 9 at $31.81 per share — a marked increase for the pharmaceutical company, which was trading at $10.82 at the beginning of the year. Isis now has a market capitalization of $3.67 billion.
Isis' proprietary antisense technology changes the way genes function, silencing mutations or activating genes to compensate for an underlying genetic defect. The company has developed a massive patent portfolio since it was formed in 1989 and is one of the key stakeholders in the RNA therapies space.
• • •
San Diego researchers may be edging closer to creating an effective HIV vaccine.
Shane Crotty, a vaccine researcher at the La Jolla Institute for Allergy & Immunity, recently showed that certain helper T cells — a type of white blood cell — are key in triggering a strong immune response against HIV, the virus that causes AIDS.
There are 26 human vaccines in existence worldwide, and the majority work by stimulating the production of antibodies — the mechanism that Crotty and his colleagues are exploring.
More than 34 million people around the world live with AIDS, according to the World Health Organization. HIV and AIDS medications have helped patients extend their lives significantly. However, such a vaccine is critical for people in developing countries who don't have access to or can't afford the costly cocktail therapies.
The Scripps Research Institute HIV expert Dennis Burton called the finding, which was published in the peer-reviewed journal Immunity, "the kind of fundamental basic research that will eventually allow us to defeat HIV."
Send news about locally based health care organizations, biotech and clean tech to Meghana Keshavan at mkeshavan@sdbj.com. She can be reached at 858-277-6359.