MEI PHarma Acquires Rights to Cancer Drug
Friday, September 13, 2013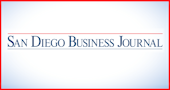 San Diego-based cancer drugmaker MEI Pharma Inc. has acquired exclusive worldwide rights for a drug from the privately held Pathway Therapeutics Inc.
Financial terms of the deal were not disclosed, but the acquisition involves no future milestone or royalty obligations.
The drug, PWDT143, is in pre-clinical development but has been shown to play a critical role in inhibiting the survival of blood cancer cells, MEI Pharma (Nasdaq: MEIP) said in a statement. It said it plans to file an Investigational New Drug application with the Food and Drug Administration by the end of 2014.
Stock for the $145 million market cap company closed at $8.46 per share on Sept. 12.
— Meghana Keshavan