REAL ESTATE COLUMN
Revamped La Casa del Zorro Resort Sets Date for Its Formal Debut
Monday, September 9, 2013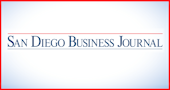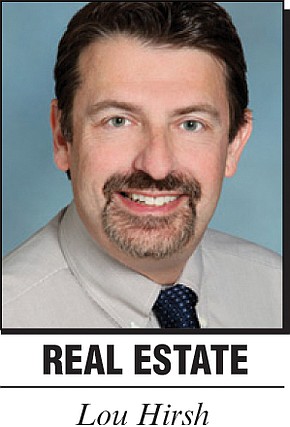 The new operators of La Casa del Zorro plan an Oct. 19 formal reopening for the vintage desert resort, which has recently undergone an extensive renovation.
San Diego-based Hotel Managers Group has begun taking reservations, and some on-site amenities are being used by visitors on a limited basis, a spokeswoman for the Borrego Springs property said.
A full October debut is in the works, following an updating of the property's 67 guest rooms and restaurants, including the formal-dining Butterfield Room and outdoor Rose Garden Terrace.
After being closed for three years, the 42-acre desert retreat — which debuted in 1937 and hosted Hollywood and other VIPs over the years — was bought earlier this year by an ownership venture known as Casa del Zorro LLC.
The partners in the venture are longtime hotelier Jack Giacomini, who is chairman of Hotel Managers Group, along with former San Diego City Manager Jack McGrory and real estate executive Casey Brown, who is president of locally based BBL Inc.
The new owners planned at least $1 million in renovations after buying the property for $2.45 million in a short sale from the prior owner. The resort at peak times is expected to employ about 50 full-time and 20 part-time staff, as the property's eateries, spa and other services get back into full swing in coming months.
The property was last bought in 2007 by GH Capital LLC of Sherman Oaks, led by Gregory Perlman, which renamed it Borrego Springs Ranch and invested $7 million in renovations. GH Capital closed the resort in January 2010 as it faced a rough economy and other financial challenges at the time.
• • •
Apartments Slated for Former College Site: A La Mesa property that once housed a bowling alley, and later a Coleman College campus, is now the planned site of a 198-unit apartment complex being developed by Fairfield Residential Company LLC.
Fairfield recently bought the 8.6-acre property at 7380 Parkway Drive for $9.3 million. The seller was the San Diego branch of the Los Angeles-based Church of Scientology International.
Fairfield is a national apartment operator with existing communities in San Diego, Escondido and La Mesa. Earlier this year, La Mesa city officials approved plans for the Parkway Drive property, where Fairfield plans to demolish two unused buildings and redevelop the site with 12 apartment buildings, a recreation center, a pool and related amenities.
According to a city staff report, the site was part of a larger property that William Lyons Homes was eyeing in 2006 for a 178-unit condo townhome development, but it was unable to obtain zoning clearances.
The property started in 1962 as the site of La Mesa Bowl and was sold in 1981 to Coleman College, now known as Coleman University, which operated a computer information technology training campus there after remodeling the buildings.
CoStar Group data indicate that Coleman College sold the property in 2008 to the Church of Scientology — for the same $9.3 million figure. However, the church did not put forward any formal plans to make use of the site, according to the city.
• • •
FedEx Has New Landlord at San Diego Site: Colyear Development Corp. of El Monte has bought an eastern San Diego warehouse building, occupied by a FedEx Corp. distribution center, for $14.1 million, according to CoStar Group and public data.
The seller of the 76,822-square-foot building, at 1650 47th St., was Levine Family Trust of San Diego, represented by broker NNNet Advisors. The warehouse was built on about 6.4 acres in 1988.
FedEx is the sole tenant and has a lease running through 2023, according to CoStar.
• • •
Partnership Buys National City Industrial Building: National City Partners Ltd. has acquired a 40,000-square-foot industrial building in National City for $3 million, according to brokerage services company Cassidy Turley San Diego, which represented the seller, International Paper.
The buyer of the property, at 1010 W. 19th St., was represented by Lee & Associates.
International Paper occupied the property for several years as a distribution center before recently deciding to handle distribution through Los Angeles, according to Cassidy Turley.
The new owner, with Fiedler Construction Group as general partner, has negotiated a new lease for the entire property with a San Diego-based defense contracting firm. Details on that transaction, including the new tenant, were not disclosed.
Send commercial real estate and development news of general local interest to Lou Hirsh via email at lhirsh@sdbj.com. He can be reached at 858-277-8904.