Apartments, Land in Ocean Beach Sold for $6.3 Million
Monday, September 9, 2013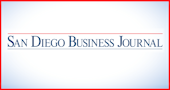 A 22-unit apartment complex in Ocean Beach, with an adjacent property, have been sold for approximately $6.3 million, according to Marcus & Millichap Investment Services.
The brokerage company represented the seller, U.S. Bank N.A., successor trustee of the Keen Family Trust.
The 22 apartments at 5041-5043 Santa Monica Ave., were purchased by Santa Monica Avenue Manager LLC, for $4.75 million. Tzung Family Trust purchased 10,519 square feet of land to the west, at 5063 and 5065-69 Santa Monica Ave., for $1.57 million.
-- SDBJ Staff Report