BIOTECH/HEALTH CARE COLUMN
American Specialty Health Will Move Its Headquarters to Indiana
Monday, September 9, 2013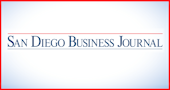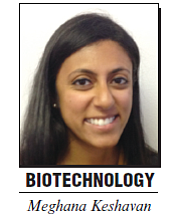 Chasing a lower cost of living for employees and benefitting from state tax incentives, American Specialty Health Inc. plans to move its headquarters from San Diego to Carmel, Ind., next year, the company announced recently. It will maintain its office in San Diego, which employs about 800, but move corporate operations to the Midwest — a region that CEO George Devries says offers "a more business-friendly climate."
Devries said the majority of the company's business — which he said generated $221 million in revenue last year — comes from outside of California.
"Since we have a significant amount of business in the Midwest and East Coast, we decided that having our corporate headquarters more centrally located would make us closer to our clients," he said.
The company said it will spend about $10 million in its move to Carmel, which will be offset by some $11.5 million in conditional tax credits offered by the Indiana Economic Development Corp. It will also receive up to $250,000 in training grants based on the company's job creation plans.
The company, which employs 1,100, said it expects the expansion will create 300 new jobs for the Indianapolis region by 2014, which will grow to 675 new jobs by 2016.
Privately held American Specialty Health sells prevention and wellness programs, fitness and exercise programs, and specialty network management services — the latter of which accounts for the largest share of its business. ASH works with about 130 health plans across the country, developing fitness and wellness plans for 34 million Americans, Devries said.
The company said in its initial phase, it'll occupy a 16,362-square-foot office space in Carmel this September, while it upgrades a 72,693-square-foot headquarters. The building renovations will include a new data center and other interior design and configuration updates on four floors of the building.
Opening the Indiana office is part of a five-year strategic plan to develop redundant offices in three geographic regions and split its operations, information technology, and customer service and call center teams equally at each site. The company last year opened an office near Dallas that employs 150.
At least 50 jobs at the new Carmel office will be filled by current employees from the San Diego and Dallas operations centers, the company said.
"We looked at Indiana because it's less expensive to do business there than in California," Devries said. "It's also more affordable for our employees to live there. Housing is significantly more affordable, and there's a higher quality of life for a lower cost."
• • •
Otonomy Inc.'s recent Series C funding round of $45.9 million could be seen as a dizzying success for Avalon Ventures' Jay Lichter, who came up with the idea for the company during a vertigo spell.
Five years ago, after researching his own condition — known as Ménière's disease — Lichter learned that there was limited treatment for diseases of the inner ear, and he launched the San Diego-based biopharmaceutical company.
The privately held company has raised a total of $94 million in venture funding. The company has two drug candidates in clinical development that are advancing to late-stage trial — a steroid that treats vertigo in patients with Meniere's disease and an antibiotic for children whose ear canals are blocked with fluid. Otonomy is also developing products for tinnitus, which causes ear ringing, and chronic forms of hearing loss.
This most recent investment was led by OrbiMed Advisors LLC, and new investors Aperture Venture Partners and Osage University Partners also participated. Existing investors include Avalon Ventures LLC, Domain Associates LLC, Novo Ventures, RiverVest Venture Partners and TPG Biotech.
• • •
San Diego software developer Accelrys Inc. has acquired the privately held ChemSW Inc., paying about $15.3 million in cash to its shareholders, it said in a release.
In addition, ChemSW executives may be entitled to receive up to $2 million based on certain operational milestones during the first two years following the acquisition, the company said.
Accelrys (Nasdaq: ACCL), a $508 million market cap company, develops software to help optimize laboratory research processes — allowing scientists to access, organize, analyze and share data. The Fairfield, Calif.-based ChemSW develops software that helps labs adhere more easily to environmental safety regulations.
Send news about locally based health care organizations, biotech and clean tech to Meghana Keshavan at mkeshavan@sdbj.com. She can be reached at 858-277-6359.