FINANCE COLUMN
Torrey Pines Is Helping a Sister Bank and Itself With Loan Sales
Monday, September 2, 2013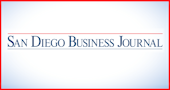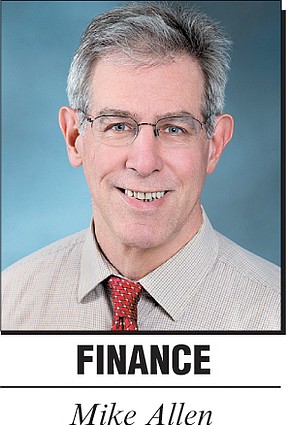 Torrey Pines Bank passed $2 billion in total assets late last year, before it shrank a bit in the first quarter to $1.95 billion.
That shrinkage had nothing to do with lagging loan origination. On the contrary, TPB's lending increased, and yet the portfolio got smaller because it sold several construction and land development loans to its sister bank, the Bank of Nevada.
Both TPB, celebrating a decade in business this year, and BON are owned by parent company Western Alliance Bancorporation based in Phoenix, but BON is still struggling to get its feet back.
Nevada was the epicenter of the Great Recession, and its economy was devastated post-2008 as tourism, construction and gaming took massive hits, Torrey Pines CEO Gary Cady said.
"We're now seeing some stability there, and the bank is making money," he said.
One way that's happened is by TPB selling some loans to BON, where lending, especially in construction and land development, is anemic.
Besides providing BON with performing credits, the arrangement also frees up TPB to continue making these types of loans in San Diego, Cady said.
"Our bucket (in construction loans) was filling up, while they (BON) were finding it hard to make those types of loans," he said.
Without sending those loans north, TPB would likely have recorded even higher profits than the $6 million and $12 million it made in the second quarter and the first half of 2013, respectively, Cady said.
Cady avoided a question on how big TPB would get by year-end, but no matter what its size, he maintained it won't lose its customer-centric focus.
While the bank has grown fast and is above $2 billion in assets at the end of June, "we don't try to be all things to all people. … We haven't been distracted to get into other things like opening branches on every corner or getting into residential lending," Cady said.
TPB's growth also translated to expanding its staff this year by 15 people, bringing the total to 235 who work in 11 offices in the state, Cady said.
• • •
Accion launches education, loan program: Accion San Diego, the nonprofit micro lender that provides loans ranging from $300 to $50,000, begins an innovative program aimed at extending credit to new entrepreneurs.
Because of the higher risk associated with such lending, the organization developed a program to provide borrowers with training on the fundamentals of running a business before they receive their loans, said Elizabeth Schott, Accion's executive director.
The target population for the eight-week training program are people who have some experience in their business area but no actual ownership experience. "They are people who are not quite ready to get financing from a lender's perspective," she said.
As an example, Schott suggested a masseuse who has worked in the field for years and wants to start his or her own practice.
In addition to receiving training from Accion staff, the program entails sessions with folks from local Small Business Development Centers, Community Housing Works staff and local representatives from SCORE — short for Service Corps of Retired Executives.
The first class of 25, culled from about 40 applicants, began training Aug. 27; those who complete the program will be eligible for a loan up to $5,000. The program is free to participants, but they must put down a refundable deposit of $49.
Wells Fargo Bank is the program's main sponsor.
• • •
Second quarter results: Due to vacation and oversight, a few local banks didn't get their latest quarterly results reported.
BofI Holding Inc., parent of BofI Federal Bank, reported net income of $11.1 million for fiscal 2013 fourth quarter ending June 30, up 30 percent from the like quarter of fiscal 2012.
For the full year, BofI, formerly known as Bank of Internet USA, reported record net income of $40.3 million, up 37 percent from fiscal 2012.
BofI grew its total assets by 29.5 percent over the 12 months to $3 billion, making it the second-largest locally based bank. Its loan portfolio increased 31 percent to $2.25 billion, while its deposits grew 29.5 percent to $2 billion.
Expect that growth to continue. BofI said it expects to close on the acquisition of $200 million of low-rate deposits from Principal Bank by the next quarter.
Seacoast Commerce Bank, based in Rancho Bernardo, reported second-quarter net income of $250,000, compared with net income of $35,000 for the like quarter of last year.
Total assets reached $247 million as of June 30, up 57 percent over the like period of 2012. The biggest drivers of the growth were expanded SBA lending and retaining more of those credits instead of selling them on the secondary market. As of the second quarter, SCB had $221 million in loans, nearly double what it had a year earlier. Its deposits grew 64 percent to $219 million.
SCB's capital ratios all exceed levels to be regarded as well-capitalized, with total risk-based capital at 15.99 percent.
San Diego Private Bank reported its first quarterly report since the April merger with Coronado First Bank. SDPB said it had net income of $243,000 in the second quarter, down from $329,000 for the like quarter of 2012.
For the six months, SDPB reported $576,000 in net income, flat from the $573,000 reported for the first half of 2012.
CEO Maria Kunac said the unaudited second-quarter results were impacted by merger-related expenses and accounting adjustments.
Total assets at June 30 were $313.3 million, up from $159.7 million in the prior year's second quarter.
Total risk-based capital at the end of June was 21.2 percent, more than double what it takes to be well-capitalized, so the bank has lots of room to grow.
Send any news about locally based financial institutions to Mike Allen via email at mallen@sdbj.com. He can be reached at 858-277-6359.