BIOTECH/HEALTH CARE
Grant Makes Scientist the $6.4M Man of Stem Cell Research
Monday, September 2, 2013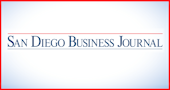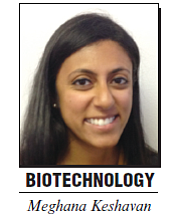 The California Institute for Regenerative Medicine recently met in La Jolla to dole out $40.6 million to 13 research groups throughout the state — including about $12.7 million to San Diego researchers.
The CIRM's largest grant at $6.4 million was awarded to John Cashman, president and founder of San Diego's Human BioMolecular Research Institute. He told the CIRM that the funds will go toward using stem cells to help treat a rare, inherited heart syndrome called Long QT syndrome type 3, which causes serious heart rhythm irregularities.
Cashman proposes to develop induced pluripotent stem cells, which behave in a manner similar to embryonic stem cells but are derived from adult patients. He'll take the iPS cells and develop heart cells, which can, in turn, be treated with drugs — without putting a patient at risk. The idea, he said, is to create a better safety profile for powerful cardiac drugs.
University of California, San Diego researcher Alysson Muotri received about $1.9 million to investigate whether iPS cells can help in autism therapy. Like Cashman, Muotri will use iPS cells that have been transformed into brain cells to test how drugs work — or don't work.
About $2.1 million was given to Stuart Lipton at the Sanford-Burnham Medical Research Institute, who has been studying ways to implant embryonic stem cells into stroke patients to help speed recovery.
And $2.3 million was granted to Inder Verma at the Salk Institute for Biological Studies, who is working on a treatment for hemophilia B, caused by a genetic anomaly that prevents patients from producing a protein that causes blood clotting. Verma is working on stem cells that could be genetically altered to have the ability to produce the clotting molecules.
The CIRM said these funds were given to help shift stem cell research from the laboratory to practical use by creating patient therapies.
"These awards are moving discoveries into the clinical pipeline for patients," CIRM President Alan Trounson said, in a statement. "The strategies are focused on problems where we think there is a very reasonable chance that they will evolve into clinical studies for treating some of the worst diseases we have in the community."
The agency has about $500 million remaining to award various companies and academic institutions.
• • •
Orexigen Therapeutics Inc. may resubmit a new drug application for its anti-obesity pill, Contrave, to the U.S. Food and Drug Administration as Orexigen finishes acquiring further required data, the company said.
The company will also submit an application for European approval.
Stock for Orexigen (Nasdaq: OREX) dropped 54 cents following the announcement, closing day trading on Aug. 27 at $6.70 per share. The company has a market capitalization of $663.1 million.
There are only a handful of players in medication for treating obesity. San Diego-based Arena Pharmaceuticals Inc. markets a drug called Belviq, and Mountain View-based Vivus Inc.'s drug is Qsymia.
Neither Arena nor Vivus has regulatory approval in Europe. Analysts said Orexigen, if it receives European approval, could beat out its competitors in that market. It has a collaboration agreement in place with Japanese drugmaker Takeda Pharmaceutical Company Ltd. to develop and commercialize the drug in North America. Orexigen is looking for partnerships to market Contrave around the world.
• • •
And speaking of Arena, the company's stock continues to slide despite news that it has successfully completed an early-stage trial for a new pulmonary arterial hypertension drug.
Shares for Arena (Nasdaq: ARNA) closed at $6.69 on Aug. 28, down 11 cents from the previous day of trading. The company began the year at $9.02, and analysts projected shares for the San Diego pharmaceutical company would have risen by this point.
Arena received approval from the Food and Drug Administration for Belviq last summer. But it had to wait several months for approval from the Drug Enforcement Administration, which delayed Belviq's launch — enabling competitors to enter the market and causing its stock price to stagnate.
Arena will begin Phase 2 trials for its new pulmonary arterial hypertension drug, and it remains to be seen whether its stock price will rebound.
Send any news about locally based health care organizations, biotech and clean-tech to Meghana Keshavan at mkeshavan@sdbj.com. She can be reached at 858-277-6359.