GA-ASI Testing UAV Variant in Electronic Attack Role
Tuesday, October 29, 2013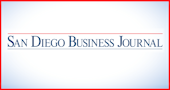 General Atomics Aeronautical Systems Inc. recently conducted a second test to determine how well an unmanned Predator B aircraft can function as an electronic attack aircraft, the company announced.
The test took place Oct. 22 at Marine Corps Air Station Yuma with targets that were hundreds of miles away at Naval Air Weapons Station China Lake.
The U.S. Marine Corps is now evaluating the jamming data, GA-ASI said.
The Predator B remotely piloted aircraft is a larger model of GA-ASI's Predator. The larger model is better known by its U.S. Air Force name, Reaper. The test aircraft, owned by GA-ASI, carried an instrument package from Northrop Grumman Corp. (NYSE: NOC).
The U.S. military uses manned aircraft for electronic warfare. The Navy and Marine Corps fly the Northrop Grumman EA-6B Prowler for such missions, although the Navy has started using a variant of the Boeing F/A-18 Super Hornet as a signal jammer.
GA-ASI and the Marines conducted their first test on April 12.
The Poway-based aircraft builder is an affiliate of General Atomics, based in the La Jolla area. Although the private company does not disclose revenue, the San Diego Military Advisory Council reported that General Atomics collected $2.4 billion in defense contracts in 2012.
— SDBJ Staff Report