ResMed Buys Mediserv International
Friday, October 25, 2013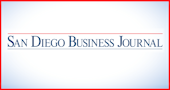 San Diego-based medical device maker ResMed Inc. has acquired Warsaw, Poland-based distributor Mediserv International for an undisclosed sum.
Stock for ResMed, an $8 billion market cap company which develops equipment for sleep apnea and other respiratory disorders, closed at $56.31 on Oct. 24.
The company acquired Mediserv to expand its presence in Poland, a large market for sleep-disordered breathing, said Gretchen Griswold, a spokeswoman for ResMed.
The company will expand its service to include cardiology as well as home care and hospital respiratory care populations, it said in a statement. The division will be renamed ResMed-Poland.
-Meghana Keshavan