UAV Deal Could Be Worth $377M for General Atomics ASI
Monday, October 21, 2013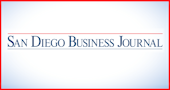 The U.S. Air Force recently awarded General Atomics Aeronautical Systems Inc. a delivery order that could be worth as much as $377.4 million.
The deal covers 2013 production of Reaper remotely piloted aircraft.
Specifically, the government ordered 24 MQ-9 Block 5 Reapers, along with shipping containers, initial spares and support equipment.
General Atomics makes the aircraft in Poway. Work is expected to last through July 2016.
The Air Force Life Cycle Management Center at Wright-Patterson Air Force Base in Ohio made the award.
— SDBJ Staff Report