BIOTECHNOLOGY/HEALTH CARE
Life Science Job Candidates With Business Acumen in Demand
Monday, October 21, 2013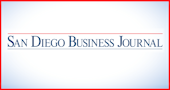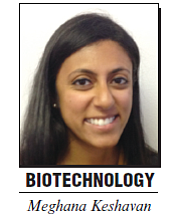 The profile of a life sciences employee has shifted dramatically, according to a new study published in Nature. Employers at biotech, medical device and pharmaceutical companies are now looking for well-rounded candidates who have some business acumen, as opposed to researchers who have deep — but myopic — knowledge of their niche fields.
The study, which compared data mined from more than 23,000 job listings with information gleaned from interviews with top life sciences executives, was conducted by the Coalition of State Bioscience Institutes — a consortium of trade groups that includes San Diego's Biocom Institute.
"What we saw was that companies want more multidisciplinary skills — soft skills like the ability to wear many hats and work well in teams," said Kristie Grover, executive director of the Biocom Institute.
Grover has traveled around the country, speaking to post-doctoral researchers and learning what their views are of the job market. She said that as positions in academic research are dwindling in light of reduced funding, recent Ph.D. graduates really want to "jump into private industry."
But companies, she said, are looking for competencies like Six Sigma certification, understanding of quality systems and assurance, and product development and manufacturing — skills that are often ignored in traditional science academia.
"There's more of a need to know the business basics of how a life science company works to hit the ground running, even among researchers," she said. "Better knowledge of a company's business goals can make the science more innovative."
The study also found that nationally, about 18,300 job postings called for background in chemistry, followed by 10,300 in clinical research, 8,600 in validation and 8,100 in biology. The majority of the companies called for medical and clinical laboratory technicians, followed by chemists, medical scientists and biologists.
• • •
Speaking of jobs, Belgian life sciences company Eurogentec is shuttering its San Diego operations. It plans to consolidate its North American business at its larger site in Fremont.
The diagnostics and contract manufacturing company employs 16 people in San Diego and about 85 in Fremont. Some San Diego employees will be transferring to Northern California as part of the consolidation, said Gopal Inamati, technical product manager at the San Diego Eurogentec site. The move is expected to be complete by Dec. 1.
Eurogentec is a subsidiary of Japanese chemical company Kaneka Corp., which employs about 8,000 worldwide.
• • •
Fido will appreciate this one.
It looks like the chemotherapy options for our pets are on the rise. San Diego-based Vet Therapeutics Inc. has been acquired by Kansas City, Kan.-based Aratana Therapeutics Inc. in a deal worth more than $30 million.
Vet Therapeutics develops a drug that treats canine T-cell lymphoma — a common blood cancer among dogs — that's received a conditional license from the U.S. Department of Agriculture.
Equity holders in privately held Vet Therapeutics will receive $30 million in cash, 625,000 shares of Aratana stock and a $3 million promissory note in the deal, which Aratana said closed on Oct. 17. Aratana could also pay up to $5 million more based on regulatory and manufacturing milestones, it said in a filing.
Shares for Aratana (Nasdaq: PETX), which had a $34.2 million initial public offering in June, shot up 8 percent following the announcement, closing at $25.45 per share. The company has a market capitalization of $556.3 million.
The company did not disclose the price of the stock that it's giving to Vet Therapeutics equity holders.
Send news about locally based health care organizations, biotech and clean tech to Meghana Keshavan at mkeshavan@sdbj.com. She can be reached at 858-277-6359.