REAL ESTATE COLUMN
The Headquarters Brings Together Its Dining, Retail Lineup
Monday, October 21, 2013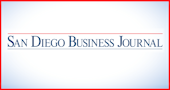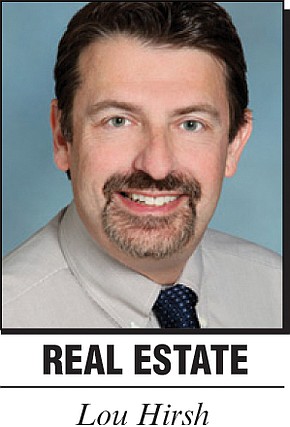 Carlsbad-based developer Terramar Retail Centers has unveiled a full roster of dining and retail tenants set to open in November at The Headquarters at Seaport District on the downtown waterfront next door to Seaport Village.
Terramar has nearly completed its $40 million renovation of the historic building, built in 1939, that was once the San Diego Police Department's headquarters. With themes echoing San Diego boulevards of the 1930s and '40s, spaces that once housed offices and jail cells will soon be serving trendy cuisine and high-fashion clothing and accessories.
The developer has announced a Nov. 18 public grand opening, though many of the merchants in the 100,000-square-foot center will likely have begun "soft" openings well before then. The centerpiece of The Headquarters is waterfront dining at several previously announced full-service restaurants, including locally based Mexican eatery Puesto and national chains Eddie V's, Seasons 52 and The Cheesecake Factory.
The dining roster also includes the first San Diego location of the chic Hollywood hit Pizzeria Mozza, led by celebrity chefs Mario Batali, Joseph Bastianich and Nancy Silverton.
Terramar recently announced several more food, art, clothing and other retailers set to open at The Headquarters. The retail slate includes La Jolla-based Geppetto's Toys, debuting its ninth location featuring classic play items.
Also selling at the center will be pop-culture fashion boutique Kitson; Lolo by the Sea, offering LA-inspired designer clothing and accessories; Life is Good, touting things to wear that have "positive messaging"; leather goods and fashion retailer Madison; Urban Beach House, selling seaside-inspired fashions; Seaside Home Papery, with stationery and home accessories; Verde, an eco-friendly housewares boutique; and Sunglass Hut.
Food and drink offerings will include Bruxie, which serves its sandwiches on Belgian waffles; Gelato Paradiso; Dallmann Fine Chocolate Boutique; Venissimo Cheese; and Starbucks.
For the arts crowd, the center will have Aaron Chang Ocean Art Gallery, led by the renowned surfing photographer; Artonage, a global collection of works by photographers and digital artists; and preFab, billed as a "groundbreaking space for creative, commercial and cultural style leaders" to meet and collaborate. Also, Simply Local Emporium will be a marketplace environment featuring more than 50 merchants and local artists.
• • •
Office Market Has Room for Growth: Brokers say neighborhoods like University Towne Center and Mission Valley continue to outperform most other local office markets for recent leasing activity, though the San Diego County market overall is not primed for a spurt in rent prices.
UTC had the county's lowest direct vacancy rate among major office markets, at 7.1 percent for the third quarter, according to a newly released report by the San Diego office of Jones Lang LaSalle. Otherwise, the region as a whole is registering "small, slow and steady gains."
The countywide total office vacancy rate — with sublet availabilities factored in — was 14.7 percent, Jones Lang LaSalle reported.
"The local unemployment rate has dropped, and several industries are charting significant employment growth," said Richard Gonor, executive vice president with JLL. "However, the government shutdown and health care uncertainty could affect some of the positive recovery we are seeing, as tenants may choose to stay on the sidelines until the future becomes clearer."
While the largest tenants are finding it harder to land large blocks of prime contiguous office space, the smaller tenants are still in shop-around mode. Stay-in-place renewals made up just 36 percent of signed office leases during the third quarter ending Sept. 30, JLL noted.
• • •
Dunkin' Donuts Easing Back into San Diego: Dunkin' Donuts has 10,000 locations in 32 countries, but good luck finding one in San Diego County. Unless you've got official business or family ties at Marine Corps Base Camp Pendleton near Oceanside, it's not happening.
Things should be changing in 2014, but only slightly. Pebblebrook Hotel Trust, owner of downtown San Diego's Embassy Suites San Diego Bay, has signed a franchising agreement to open a combination Dunkin' Donuts-Baskin Robbins ice cream store on the hotel premises, a Dunkin' spokeswoman said. The store is expected to debut next year at 601 Pacific Highway.
Donut lovers living elsewhere in the region may need to wait longer — and be prepared to drive to neighboring counties. Dunkin' officials said the company has signed a multistore development agreement with existing franchisees Harry and Parag Patel to open 18 new stand-alone restaurants in northern Orange County and the central Inland Empire, including Riverside and San Bernardino counties.
Also, new franchisees Jeff Shady and Jordon DiBiase will develop eight stand-alone restaurants in the northern Inland Empire. The first of those restaurants are set to open in 2015.
Massachusetts-based Dunkin', which has not had a significant presence in California since 2002, launched a campaign earlier this year to land new franchisees in the Golden State.
Send commercial real estate and development news of general local interest to Lou Hirsh via email at lhirsh@sdbj.com. He can be reached at 858-277-8904.