FUNDING: VITAL THERAPIES, CELLADON EACH SEEKING $86M
Biotech IPO Parade Is Still on the March
Monday, October 21, 2013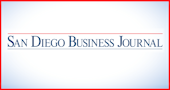 With aims to raise $86.3 million apiece in initial public offerings, San Diego-based companies Celladon Corp. and Vital Therapies Inc. have joined the bevy of biotechs that have filed this year to go public.
Six San Diego companies have completed the transition to the public markets this year, and two others — Biocept Inc. and Tandem Diabetes Care Inc. — have recently filed prospectuses with the U.S. Securities Exchange Commission. There have been more than 40 life sciences initial public offerings around the country this year — the most in more than a decade — and about a quarter have hailed from San Diego.
Vital Therapies is developing artificial livers for patients with liver failure, while Celladon is developing a form of gene therapy that could have therapeutic uses in treatment of heart disease, diabetes and neurodegenerative conditions. Celladon's drug candidate, called Mydicar, is being studied in clinical trials for its efficacy in treating heart failure.
Clinical Trials Planned
Vital Therapies plans to use the proceeds of its IPO to further finance three Phase 3 studies of its Elad medical device, which functions as an artificial liver to filter toxins out of the bloodstream. It uses "immortalized" human liver cells — cells from tumors that can continue to replicate without dying — to act as a sort of biological dialysis device.
Earlier this year, Vital Therapies announced a $100 million financing round, to fund the three phase 3 clinical trials of the company's investigation of artificial liver therapy. It is studying two diseases — alcoholic hepatitis and cirrhosis. The study is expected to be complete in 2015.
For the six months ended June 30, the company had working capital of $34.7 million, with an accumulated deficit of $86 million. The company lost $17.6 million for the six months ended June 30. In the like period a year ago, the company lost $3.7 million.
Vital Therapies, whose investors have remained private, has raised about $150 million since being founded in 2003. The company plans to trade on the Nasdaq under ticker symbol "VTL." It did not disclose the stock price or volume it expects to trade.
Drug Seeking Approval
Celladon, which plans to trade on the Nasdaq under ticker symbol "CLDN," said in a regulatory filing that it would use the $86.3 million that its seeks to raise in IPO funding to expand clinical trials for its heart failure gene therapy. Further, it said it plans to expand its full-time workforce and hire more consultants and contractors. The company was formed in 2000 and has 14 employees.
If Celladon's drug Mydicar is approved, the company said it would need an expanded sales force to target cardiologists, heart failure specialists and third-party payers.
The company is still pre-revenue and has an accumulated deficit of about $101 million. As of June 30, it held about $28 million in cash, investments and cash equivalents.
To date, Celladon has brought in $53 million in financing from investors that include the venture funds of Novartis AG (NYSE: NVS), Pfizer Inc. (NYSE: PFE) and Johnson & Johnson (NYSE: JNJ).
JPMorgan and Barclays are the joint book runners on the deal.