BIOTECH/HEALTH CARE COLUMN
Government Shutdown Muffles Biotech Sector's Stock Boom
Monday, October 14, 2013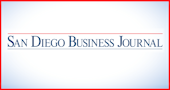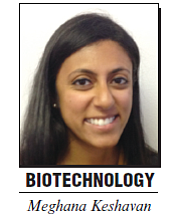 For the better part of a year, my column has basically been a log of how biotech has been booming. With the mergers and acquisitions, the partnerships and payouts, the mind-boggling number of initial public offerings, the industry has been showing a real turnaround — until this past week.
Life sciences stocks have taken a notable hit across the board.
"Almost every biotech stock has severely declined as the government shutdown has ignited a major shift away from risky, high-beta stocks, which are numerous in the biotechnology sector," said John McCamant, a stock analyst and editor of the Berkeley-based
Medical Technology Stock Letter and Bioinvest.com.
On Oct. 8, the sector suffered its worst one-day decline in more than two years.
Despite releasing positive data last week, the generally high-performing stock for Carlsbad-based Isis Pharmaceuticals Inc. took a real dive, dropping 14 percent from $37.54 on Sept. 30 to $32.24 on Oct. 9. On Oct. 8, it dropped 7 percent.
Acadia Pharmaceuticals Inc., another stock darling this year, dropped a resounding 28 percent from $27.47 on Sept. 30 to 19.86 on Oct. 9. On Oct. 8, it dropped 15 percent.
The headlines have been hair-raising: "Debt Ceiling Fears Spark Biotech Inferno," one news source proclaimed. "Biotech ETFs Bleed 3 Months of Gains in Two Days," said another.
The exchange-traded fund that tracks the biotech sector, iShares Nasdaq Biotechnology, fell 4.35 percent to $198.75 on Oct. 8 — nearly triple the loss of the 1.23 percent loss in the S&P 500.
In regard to the stock gains of the past year or so, McCamant said, "It has seemed like we are in Fantasyland — fundamentals couldn't get any better, many stocks kept hitting new highs but that valuations were certainly stretched."
There's been speculation about whether the biotech sector has been creating a bubble — thoughts that were heightened after last week's drop.
McCamant expected a short-lived sell off, but said "in no way did we expect such a violent and rapid decline."
At the end of the day, as I referenced in my article on page 1 about Tandem Diabetes Care Inc., the IPO train keeps a' rollin', but the general environment suddenly appears a touch more cautious.
• • •
How much money would it take you to be voluntarily infected with cholera? Looks like the going rate is $3,000.
San Diego vaccine company PaxVax Inc. has begun a phase 3 round of clinical trials, conducting what's called a "challenge study" among healthy volunteers ages 18 to 49 at three research hospitals — University of Maryland, University of Vermont and Cincinnati Children's Hospital.
The company's testing the efficacy of its cholera vaccine, infecting a group of 128 with the bacterial disease. Half are given the vaccine and the other half have placebos. Then, in a carefully controlled, inpatient hospital environment, all participants are tracked for an onset of symptoms, which, simply put, are not pleasant. Diarrhea never is.
"It's done with the highest ethical standards, of course," PaxVax CEO Ken Kelley said.
The company, which employs 55 in San Diego and five in its Menlo Park headquarters, has several vaccinations in development, with the cholera vaccine being PaxVax's first to make it to Phase 3 trials. It's been fast-tracked by the Food and Drug Administration — a sought-after designation that can shorten the time it takes the inoculation to hit the market. It expects regulatory approval in 2015.
Interestingly, cholera is virtually nonexistent in the U.S. But it's a huge blight throughout the rest of the world — particularly in Haiti, where more than 8,300 have died since the 2010 earthquake. More than 650,000 were sickened with the disease, which is transmitted through contaminated water.
Just this past week, human rights advocates in Haiti filed a class action suit against the United Nations, seeking financial compensation for a cholera epidemic that they blame on what they call the misconduct and gross negligence of U.N. peacekeepers.
Medical investigators have concluded that one of the outbreak's sources was from sewage that leaked from a U.N. base, which was above a tributary system that fed into a Haitian town's water supply.
The incident demonstrates that a cholera vaccine could have use in this world. PaxVax aims to provide the vaccine to the roughly 4 million U.S. travelers each year who visit countries where the disease is still prevalent.
Beyond that, its ultimate plan is to develop a long-lasting pill form of the vaccine to be used by the World Health Organization in developing countries. About 3 million to 5 million cases occur each year, and 100,000 to 120,000 people die, according to the WHO.
PaxVax has a $24 million research contract with the National Institutes of Health's National Institute of Allergy and Infectious Disease, and is seeking a mezzanine round of financing.
Send news about locally based health care organizations, biotech and clean tech to Meghana Keshavan at
mkeshavan@sdbj.com. She can be reached at 858-277-6359.