FINANCE COLUMN
Credit Unions Lead Way Back to More Normal Lending Numbers
Monday, October 14, 2013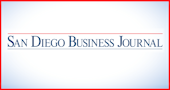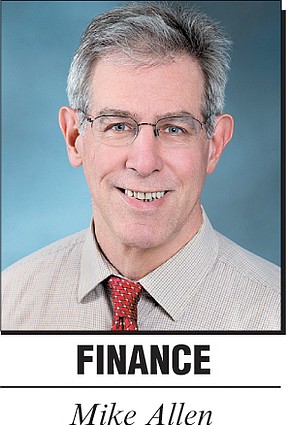 Credit unions in recent years have been returning to more normal lending activity — more so than banks — after all lenders pulled back on extending credit because of the Great Recession, according to a recent study by SNL Financial LC.
The Virginia-based research firm found that since 2003, the nation's credit unions increased their aggregate total loans to $621 billion as of June 30, compared with $360 billion a decade ago, a gain of 72.5 percent.
By comparison, the aggregate loan total for banks is about $200 billion less than it was in mid-2008, the report said.
Deposits at credit unions also increased by nearly the same rate — 73.5 percent — over the 10 years to $921.5 billion as of June 30. Those numbers translate to a loan-to-deposit ratio for credit unions of 67.4 percent in June, down from about 83 percent at the end of 2008.
The loan-to-deposit, or LTD, ratio is important because it shows how lenders are deploying capital and how much liquidity they have, said Steve O'Connell, CEO at North Island Credit Union. Many lenders aim for a sweet spot in LTD ratio of about 85 to 90 percent because it will leave a lender about 10 percent in cash to fund its daily operations, O'Connell said.
Several local credit unions, however, said in the past year they've seen their increases in deposits outpace growth in loans, resulting in reduced LTD ratios.
NICU's LTD ratio was 93 percent as of June, the result of the credit union shrinking its deposits over the last two years to boost its capital levels, O'Connell said.
At Mission Federal Credit Union, the area's second largest with about $2.4 billion in assets, lending activity in the last few years has increased significantly, Chief Financial Officer Ron Araujo said.
"The surprising thing for us has been the growth in borrowing both on credit cards and real estate," Araujo said.
Credit card borrowing this year is up 10 percent over what was budgeted, while mortgage lending is ahead of the pace set last year, which was a record year, he said.
Of Mission Fed's total loans of $1.2 billion, the largest chunk was in first mortgages, about $474 million.
According to Mission Fed's call report, it had total deposits of $1.9 billion in June and an LTD ratio of 63 percent, below the nationwide average.
Five years earlier, in June 2008, Mission Fed reported total loans of $1.28 billion and total deposits of $1.46 billion, giving it a LTD ratio of 88 percent.
Araujo put a positive spin on the 25 percentage point drop in LTD ratio, saying Mission Fed has done well in attracting lots of new deposits recently. Mission Fed gained 6,000 net members in the past year, bringing its membership to about 164,000, he said.
In other news involving Mission Fed, the credit union increased the number of winners in its Money Match contest. The promotion selects members' names in random drawings who receive various payments on their loans or on their credit card or debit card payments.
• • •
AmericanWest completes purchase of PacTrust branches: Spokane, Wash.-based AmericanWest Bank completed the purchase of eight branches formerly owned by Pacific Trust Bank. The purchase involved branches in San Diego, Riverside, Temecula, and Lakewood in Los Angeles County.
In San Diego, the expansion included two branches in Chula Vista, one in El Cajon and one in Clairemont. The additions bring AmericanWest branches in the county to 11. None overlap with the bank's former total of seven.
AmericanWest, with about $4 billion in assets and 101 branches in five western states, said its Southern California market now accounts for about a quarter of all its assets.
• • •
Small Change: Kurt Chilcott, president and CEO of CDC Small Business Finance Corp., was awarded the 2013 Lifetime Achievement Award for Excellence in Economic Development at the annual conference of International Economic Development Council in Philadelphia this month. … The U.S. Small Business Administration's district office in San Diego, which has been put out of action by the federal government shut down, signed a new strategic alliance with the Greater San Diego Business Association. The organizations renewed a pledge to work together to improve business access to information and SBA resources while also providing financial opportunities and training to entrepreneurs.
Send news about locally based financial companies to Mike Allen via email at mallen@sdbj.com. He can be reached at 858-277-6359.