HEALTH CARE/BIOTECHNOLOGY COLUMN
Vaccine Developer's Research Efforts Boosted By $23.9 Million
Monday, October 7, 2013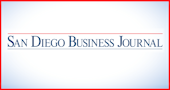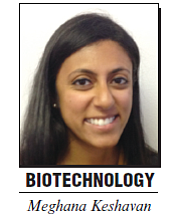 Louis Pasteur crafted the first anthrax vaccine in 1881, helping curb the spread of a deadly disease. More than a century later, a San Diego company is working with the U.S. government to find a way to mass-produce these vaccinations, which are available but costly and difficult to preserve.
The Biomedical Advanced Research and Development Authority recently exercised an option to extend a contract with Pfenex Inc., increasing an earlier agreement by $8 million to award $23.9 million in total to support the development of its injectable anthrax vaccine.
"The U.S. government is interested in working with us to develop a more cost- effective vaccine that can be stockpiled in significant quantities for emergency response," said Patrick Lucy, the company's vice president of business development.
The company, a Dow Chemical Co. spinout that formed in 2009, has been operating with just one $24 million Series A round of venture funding. But Pfenex has raised several millions of dollars over the years — including a $52 million discovery collaboration with Merck & Co. Inc.
Dow (NYSE: DOW) also remains a minority stakeholder in the company.
The U.S. Department of Human and Health Services has funded Pfenex since July 2010. By increasing the private company's funding, it will be able to finish preclinical studies, analysis and early product manufacture.
Pfenex is also using a $22.8 million contract with the National Institute of Allergy and Infectious Diseases to develop a next generation anthrax vaccine — a solid-form compound that doesn't have to be administered by a medical professional.
The company is also working on a malaria vaccine based on the same platform as the anthrax vaccine, and has a variety of biosimilars — similar in concept to generic drugs but far more complicated to produce — under development.
• • •
Speaking of Merck — in a move that's indicative of big pharma's shrinking nature, the company plans to cut its workforce of 81,000 by 20 percent over the next two years. This amounts to about 16,000 jobs lost around the world.
Merck (NYSE: MRK) employs about 150 in its La Jolla research institute, which it opened a year and a half ago with a $90 million investment.
There may be a silver lining here. This could be an excellent opportunity for smaller biotechs, such as those in San Diego, to increase their impact and business opportunities. As large pharmaceutical companies continue to shrink, they outsource much of their research and development processes to smaller companies — and many are notably here in San Diego.
As larger pharmas approach patent cliffs, they are losing major revenue streams. For instance, Merck's asthma medication Singulair would bring in $3.2 billion in sales, but its patent protection expired in 2012 and the company began seriously reevaluating its options.
• • •
San Diego's Sanitas Inc. is launching a new program called Family Healthware, which was developed and tested by the Centers for Disease Control and Prevention. It helps users predict common chronic health conditions — such as diabetes, stroke and cancer — and gives users tools to help prevent them.
Users fill out a quick questionnaire and submit data from their medical screenings to build a personalized health profile. By including health data from a user's family tree, he or she can determine their genetic predisposition for certain disorders over others — and ways to treat them. It's an interesting technology that's worth following, particularly as there are plans to integrate it with Sanitas' HIPAA-compliant social media platform, Wellaho.
Wellaho works within provider networks to help health workers and patients interface to treat diseases such as congestive heart failure, stroke, high cholesterol, diabetes and depression.
"Doctors often say that a comprehensive behavioral and genetic family history is the single most effective method for predicting the likelihood of getting future diseases, more so than genetic testing alone," said Naser Partovi, CEO of Sanitas. "Family Healthware is the only Web-based tool of its kind with proven efficacy as evidenced by a large number of peer-reviewed publications."
The company, founded in 2010, develops Web and mobile software applications to help people manage their health.
• • •
San Diego-based BioNano Genomics Inc. has received $10 million in financing to help develop its platform that can inexpensively and quickly map the human genome.
The private company's current investors, Battelle Ventures, Domain Associates and Gund Investment Corp. participated in this most recent round of financing.
The company, founded in 2006, last year raised about $33.5 million in Series B funding. The company said it will use this latest round to commercialize its gene sequencing platform, which can assemble large DNA molecules.
Send news about locally based health care organizations, biotech and clean tech to Meghana Keshavan at mkeshavan@sdbj.com. She can be reached at 858-277-6359.