FINANCE: RULE CHANGE REQUIRES INVESTORS MEET FINANCIAL QUALIFICATIONS
Investors Wanted: Small Cos. Can Now Use Ads to Bring in Backers
Monday, October 7, 2013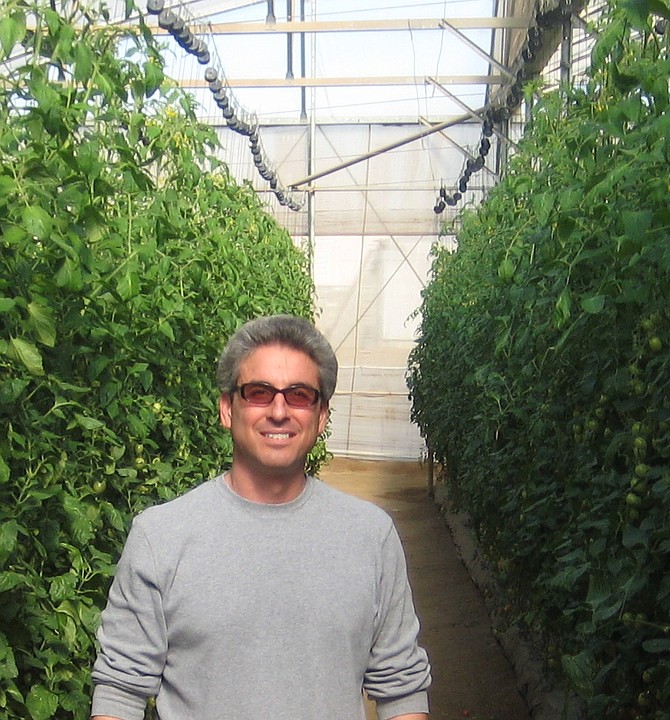 CEO Dan Gibbs is wasting no time capitalizing on recently enacted federal rule changes that now allow small companies like his to publicly solicit and advertise for investors via the Web, newspapers and other traditional and social media.
Through his company's website and other venues, Gibbs is already courting investors for Home Town Farms, his San Diego-based urban farming business, which is developing organic retail stores selling vegetables and berries grown vertically and sustainably on adjacent vines and plants.
Provisions of the federal JOBS act — short for Jumpstart Our Business Startups, passed by Congress in 2012 — called for the U.S. Securities and Exchange Commission to relax prohibitions against such public investment soliciting as a way to help small companies raise capital to support expansion and create jobs.
Experts say the changes, put into effect by the SEC in late September, will likely give private real estate funds, startup businesses and other small entities a greater variety of venues for landing investors.
"It's the biggest change for small businesses that I've seen in my lifetime," said Gibbs, a longtime entrepreneur who started his current company in 2009.
Home Town Farms earlier this year received city approvals to open its first location in Vista, with more planned in San Diego County and elsewhere. Gibbs, who counts former General Nutrition Centers CEO Greg Horn among his early investors, said the revised rules will give his fledgling company new options for raising capital in the range of $50,000 to $300,000 per investor.
That range is higher than many traditional lenders would be willing to bet on a small business but much lower than large venture capital firms want to deal with.
Investor Verification Required
While offering opportunity, the new rules also require companies to verify that all investors are accredited — meeting existing income, net worth and other standards. Previously, companies accepting investments obtained statements from investors affirming they were eligible — with an individual net worth exceeding $1 million or annual income of more than $200,000 — but were not required to verify those claims.
"It's going to significantly change the way investments are marketed," said Darryl Steinhause, a partner in the San Diego office of law firm DLA Piper who handles real estate and capital matters. "But those smaller companies are going to be much more responsible for making sure their investors are legally qualified. They can't just take [investors'] word for it."
Under the new rules, a company that accepts money from more than 2,000 individual investors will also be required to file annual paperwork with the SEC showing that the eligibility of all its investors has been verified.
Privacy a Concern
Steinhause said the new rules will likely be deployed most often by companies seeking total investments of $5 million to $15 million. The concept of advertising for investors is expected to be embraced by a variety of small and midsize businesses, especially those led by younger leaders now comfortable with social media and crowd funding sources such as Kickstarter.
But there may be other issues to address, he said, including privacy matters, as companies take steps to vet the financial histories of individuals seeking to invest. The ability to solicit more investors may require companies to use third-party firms, similar to those that do credit and criminal background checks on job candidates, to filter out ineligible investors without divulging their personal data.
Stuart Tanz, CEO of San Diego-based Retail Opportunity Investments Corp., known as ROIC, a publicly traded real estate investment trust, said the new SEC rules likely will have the most impact on smaller, privately traded companies that depend primarily on individual investors in their early stages.
Publicly traded REITs such as ROIC, which recently reported making $368 million in shopping center acquisitions in the first nine months of 2013, have a wider array of institutional and banking sources to fund portfolio acquisitions and related business expansion. Those include access to large credit lines, public debt and equity markets, and the liquidity in their cash and property holdings.
"It's probably not something that's going to impact the big REITs, mainly because our sources of capital in this market are pretty wide and deep," Tanz said.