MEDICINE: $12.4M RENOVATION INCLUDES COSMETIC IMPROVEMENTS
Aging Population Figures In Psychiatric Facility's Renovation Plan
Monday, October 7, 2013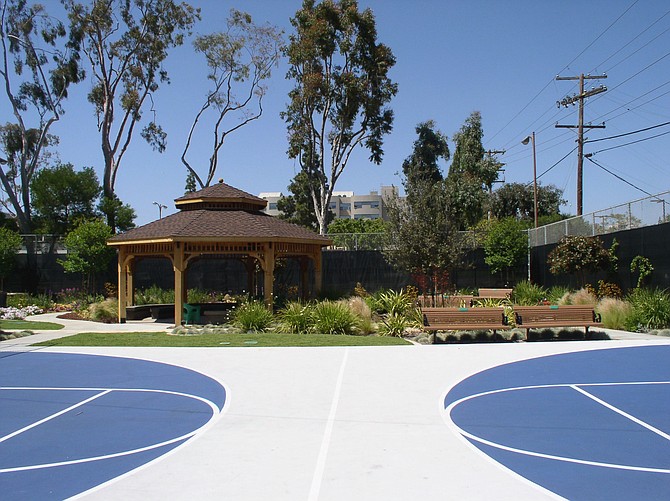 Sharp Mesa Vista Hospital, the county's largest private psychiatric center, has begun a $12.4 million renovation that will, in part, expand its eldercare facilities to help accommodate an aging San Diego population.
While the 149-bed Clairemont-area hospital doesn't plan to add new beds, the number of beds for older patients will increase from 13 to 23.
That's because, according to the Pew Research Center, about 10,000 baby boomers will turn 65 each day until 2019. The number of seniors in San Diego County increased about 12 percent from 2000 to 2010, according to the U.S. Census Bureau.
Sharp Mesa Vista Hospital treats children, adolescents, adults and seniors with conditions ranging from substance abuse to Alzheimer's disease. The mental hospital was built in 1963 and remains one of the largest in the state, having cared for more than 163,000 San Diegans. It treats about 5,500 inpatients each year and 12,000 outpatients. The hospital employs about 40 psychiatrists and 150 other health care professionals.
According to a report from market research firm IbisWorld, the increasing number of the elderly is raising the demand for hospital services, and the demand for new hospital construction and expansions is on the upswing — growing at about 7.1 percent per year.
Big Spending on Mental Health Rare
In the grander scheme of area hospital renovations, $12.4 million isn't much.
There have been much larger new hospital construction projects around the San Diego region — including a new $456 million cardiovascular center at Scripps Health and $700 million University of California, San Diego hospital.
But because mental health budgets and bottom lines continue to sink, recent psych hospital upgrades are few and far between — to say nothing of building new psych hospitals entirely, Sharp Mesa Vista Hospital CEO Kathi Lencioni said.
"Mental health hospitals don't usually get renovated," Lencioni said. "They rarely open anymore. What we see more often is that they close."
In 2011 alone, California's mental health budget was slashed by about a half billion dollars; it spent about $3.6 billion in 2009 and $3 billion 2011, with less projected for 2013 — leading to diminished services statewide. Despite these decreases, Sharp alone has seen a 147 percent uptick in the number of mentally ill patients it admits.
Sharp's new overhaul is one of the largest for such a hospital in the country, Lencioni said.
This year's renovation activity among mental health care facilities include a $2 million upgrade to the Fremont, Ohio-based Memorial Hospital Center for Mental Health. The University of Minnesota Amplatz Children's Hospital is investing $8 million to upgrade its pediatric psych unit, and the Columbia-based Missouri Psychiatric Center recently spent $1.9 million for another pediatric renovation.
Beyond that, pickings are slim.
Psychiatric Outpatients Increase
The renovation of Sharp Mesa Vista Hospital is largely cosmetic — several of the 50-year-old hospital's bathrooms, for example, feature the odious pink and green tiling that's classic 1970s, Lencioni said. That will be gutted and updated to a modern aesthetic, she said.
The hospital repurposed a gymnasium into a series of rooms used for special procedures and outpatients, which have become a much larger portion of the psychiatric patient population as treatment protocols have evolved over the years. It also plans to add to a series of therapeutic gardens that it keeps for its inpatients.
The renovation will update about a third of the hospital and is expected to be complete in December 2014. The majority of the funding comes from the Sharp HealthCare system, and about $2 million comes from several donors.