TECHNOLOGY COLUMN
$30 Million Funding Spurs Ideas for Bringing UAV Tech to Agriculture
Monday, October 7, 2013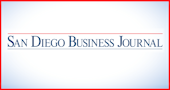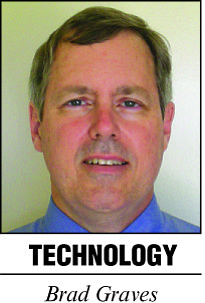 3D Robotics Inc. is eyeing the agricultural market, which is worth an estimated $37.5 billion in California alone.
The local, venture-backed company recently received $30 million in series B financing, and it said agriculture is one of the vertical markets it plans to study.
3D Robotics sells hardware and software for unmanned aircraft that are small enough to fit in the trunk of a car. The company, whose offices are in Berkeley, does engineering in San Diego and manufacturing in Tijuana, Mexico.
New investor Foundry Group led the series B round. Also participating were existing investors True Ventures, O'Reilly AlphaTech Ventures and SK Ventures. Chris Anderson, former editor in chief of Wired Magazine, is CEO. Area resident Jordi Munoz is chief technology officer.
3D Robotics said it wants to expand research and deployment of advanced unmanned aircraft applications, with a focus on agricultural crop mapping and other commercial aerial survey technology. Thinkers have other ideas, including the targeted application of beneficial insects.
Will miniature drones join the other machinery you see in the fields of California's Central Valley? Will Deere & Co. start selling helicopter-style drones wearing its signature yellow and green? I guess it depends on how useful such technology turns out to be. The implications of big agriculture meeting big data are interesting.
• • •
Streams and Asphalt: Streaming music service Slacker Inc. has redesigned its app for Android-based smartphones and rolled out a new service called "My Vibe," the company reported. The latter offers music suited to the activity that a person is pursuing. There is a playlist for running, a playlist for road trips, a playlist for office work and a playlist for concentrating.
San Diego-based Slacker says its playlists are pulled together by human beings rather than computers, and that it already revamped its design for devices running Apple Inc. iOS. Slacker offers a free service and premium, paid services.
ABI Research reports 29 million people worldwide will pay for streaming music by the end of this year. That subscriber base is expected to reach a whopping 191 million by the middle of 2018.
ParkMe Inc. reports there are 67,660 parking spaces in the San Diego region, and not all of them are equal. The Santa Monica-based company offers a smartphone app that lets drivers find paid parking lots in neighborhoods such as downtown San Diego, Hillcrest, Pacific Beach and La Jolla. Better yet, the app helps drivers compare hourly rates. The app will even indulge an armchair traveler who wants to scout rates in Manhattan or London. ParkMe said it monitors 28,000 lots on every continent, and for some reason, its map shows a lot in Antarctica.
• • •
Company in the Mirror: San Diego-based Trex Enterprises Corp. recently received a contract to produce telescope mirrors for the U.S. Department of Defense's Missile Defense Agency. The deal could be worth as much as $6.8 million.
Under the contract, Trex will produce thermally insensitive telescope mirrors. Specifically, it will design, model, produce prototypes and test chemical vapor composite silicon carbide mirrors for the SM-3 seeker telescope.
Work will be done in Lihue, Hawaii, and the Pentagon estimates that the work will take one year.
The U.S. Department of Defense's Missile Defense Agency in Huntsville, Ala., awarded the contract.
Two years ago, we reported on another Trex invention: a radar-equipped truck called the FOD Finder. The initials stand for foreign object debris, a fancy-sounding name for the junk that aircraft are prone to drop on runways. FOD can be a hazard if not swept away. It's blamed for bringing down an Air France Concorde jet in 2000, killing 113 people. The incident quickly ended the era of commercial supersonic transport aircraft.
Send San Diego technology news to bradg@sdbj.com.