General Atomics ASI Conducts $49.8M Foreign Military Sale to France
Tuesday, October 1, 2013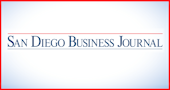 General Atomics Aeronautical Systems Inc. has received a contract to provide its Reaper remotely piloted unmanned aircraft to France.
A list of contracts issued by the Pentagon on Sept. 30 mentions a contract worth up to $49.8 million. The announcement said the deal was for France's MQ-9 Reaper urgent request program.
The list says it is an undefinitized contract action under a previously existing cost-plus-fixed fee contract.
Work will be done in Poway.
The U.S. Air Force Life Cycle Management Center at Wright Patterson Air Force Base in Ohio awarded the contract.
— SDBJ Staff Report